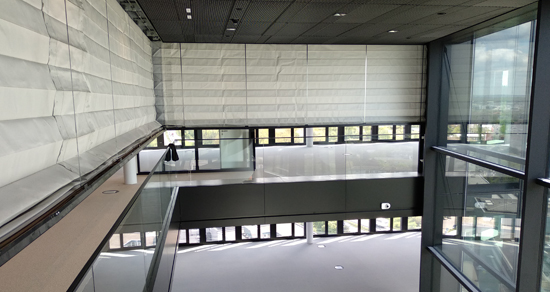 Applications: Atrium, Boundary Protection, Compartmentation, Stairs and Escalators.
Supplied with the Coopers Total Gravity Fail Safe system (TGFS), variable speeds, side channels and controlled descent, all required by fire regulations. Developed by Coopers Fire to protect all building types, the FireMaster Concertina "open" can be applied to atria, escalators, openings in walls, stairs and lobbies and cross corridor separation and will remain hidden within the ceiling until deployed.
The FireMaster Concertina "open" fire curtain is our unique folded vertical fire curtain barrier tested to BS EN 1634-1 and Independently Third-Party Accredited to protect from fire for up 180 minutes.
Discover our Concertina Fire Curtain Installation Project List.
FOR FIRE PROTECTION CLASSES EXPLAINED – click here
All fire and smoke curtains are manufactured to bespoke sizes. To discuss your requirements GET IN TOUCH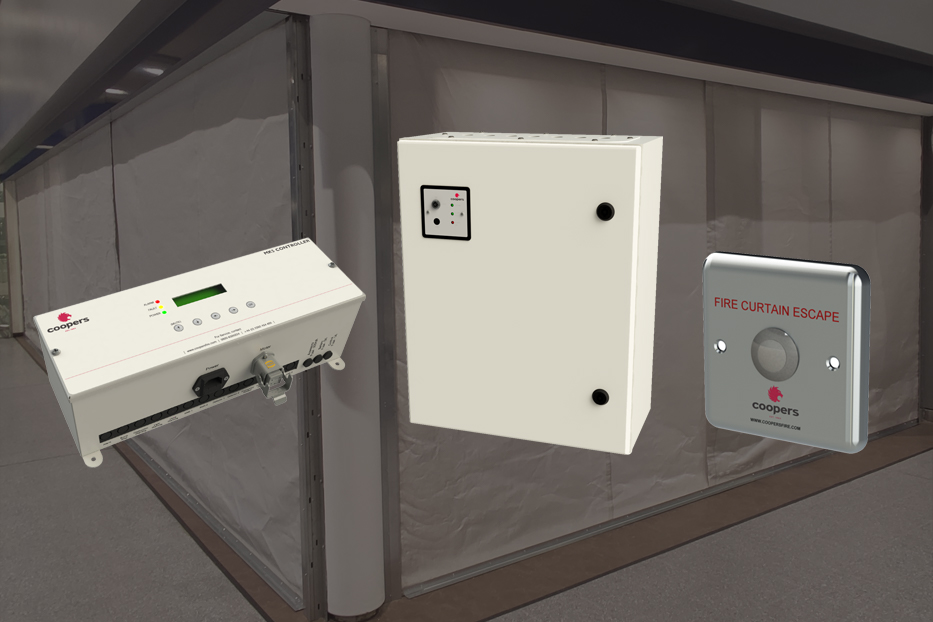 Resources
There are different features available for the Coopers Fire range of fire curtains and smoke curtain barriers. Click on the button below to find out more about Optional Extras, Drives and Controls, Site Wiring Diagrams and other product-related downloads.