Stairs & Escalators
From the Concertina™ fire curtain installed to protect the stairwell of the Oil Search office in Sydney to the smoke curtains employed to stop smoke from channelling up the escalator wells in the Adidas' store in Paris, Coopers' fire and smoke curtains remain hidden within a ceiling until required.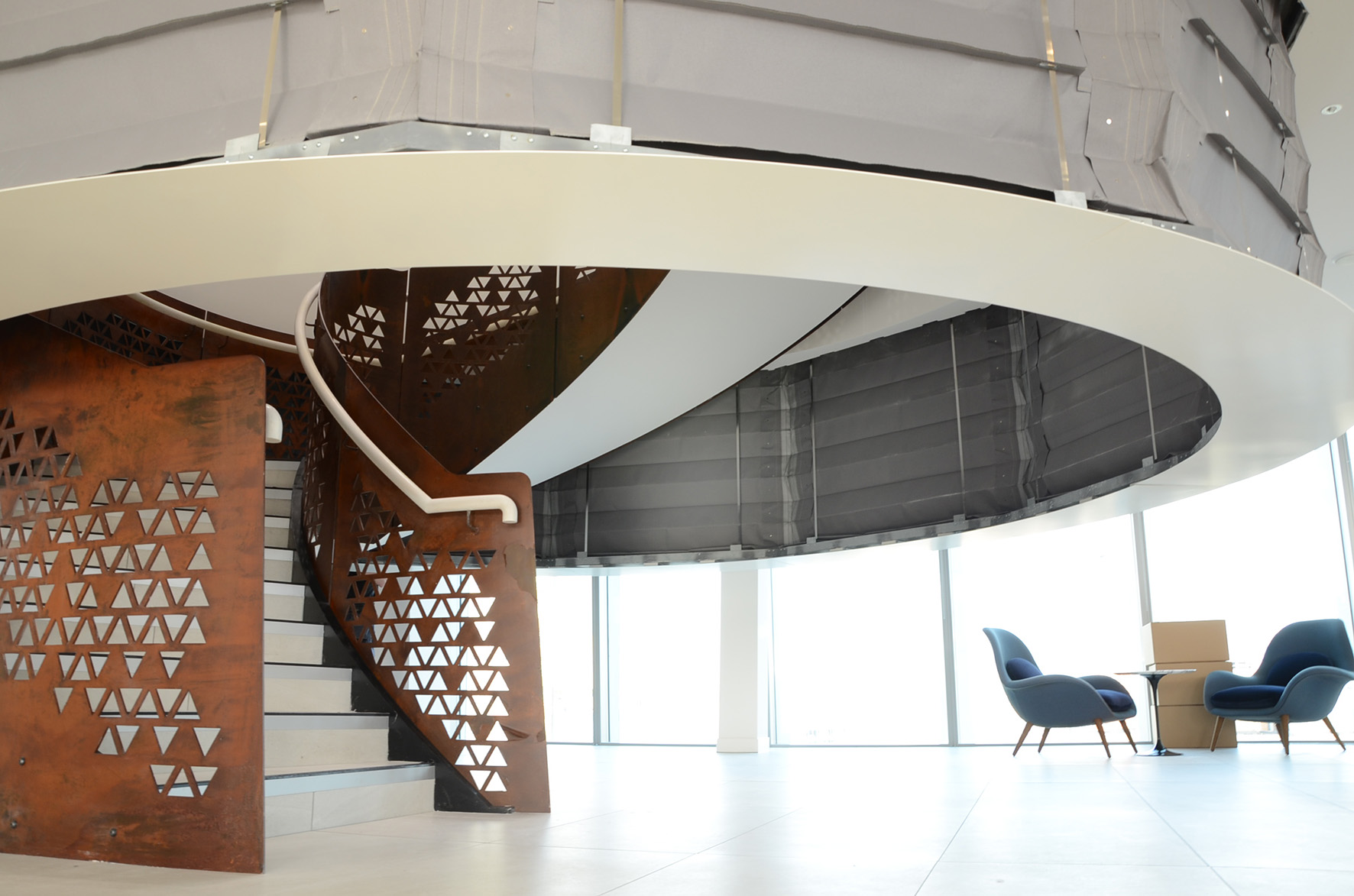 FIRE AND SMOKE CURTAINS TO PROTECT STAIRWELLS, ESCALATORS AND ELEVATOR SHAFTS
At Coopers, we understand that accessing the aesthetic and commercial benefits of opening up stairwells, escalators and lobbies can be problematic with designs often having to rely on traditional fire protection equipment to meet fire regulations.
Our knowledge of the regulations protecting these communication shafts has led us to develop a range of fire barrier curtains and smoke curtains approved to protect every possible application. Whether you're opening up a lift or elevator lobby to create an atrium, disembarking escalators onto a floor or extending a domestic house to make use of valuable loft or cellar space, Coopers' fire and smoke curtains ensure compliance with fire regulations.
From the ground breaking FireMaster® Concertina™, the fire curtain without visible supports, to our vertical SmokeStop™ smoke curtain, we provide the means to remove traditional non-loadbearing walls, fire doors, un-insulated glazing, bulkheads and shutters.
benefits
Ground breaking Concertina™ fire curtain
Smoke and fire curtains to guard every application
Independent Third Party Accreditation
Manufactured by Coopers Fire in the UK under ISO 9001