Domestic AND RESIDENTIAL
Domestic fire curtains are providing homeowners with the means to achieve beautiful open plan living without compromising fire regulations. Sympathetic to interior design, our fire curtain and smoke curtains are developed to comply with fire regulations and local building control.
Please call us if you require any further assistance with your project.
Tel: 02392 454405 (select option 1 for Sales).
Whether you're replacing a non-loadbearing firewall and door in a Georgian Villa or creating a modern open plan kitchen in a penthouse apartment, Coopers fire domestic fire curtains and smoke curtain barriers provide designers the freedom to create modern open plan living environments without compromising interior design for fire regulation compliance.
Developed to work with your home, Coopers fire remain hidden within your ceiling until required.
As every Coopers fire curtain is manufactured by Coopers in the UK and independently Third Party Accredited, we are unique in guaranteeing Local Building Control approval.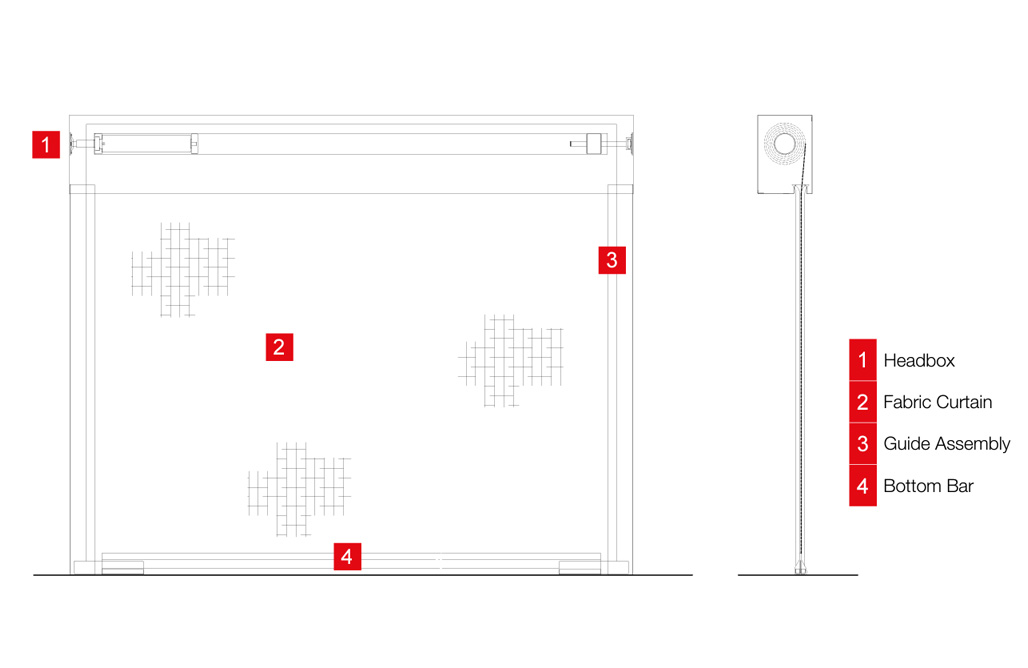 What is a fire curtain?
Fire curtains are comprised of a headbox, side guides and bottom bar. The curtain headbox and side guides would be fixed to a structural opening and the bottom bar is attached to the bottom of the fabric and deploys to finished floor level.
Once installed, the material can be built up (by others) around the headbox and side guides to conceal them. The headbox can be above a suspended ceiling, with the bottom bar flush or overlapping the plasterboard. The wall can be built up around the side guides of the curtain. A 12mm gap is required in front of the side guide for the fabric to deploy through.
Please note: Nothing can be fixed or glued to the metalwork or curtain and we recommend a 5mm gap between any material and the side guides.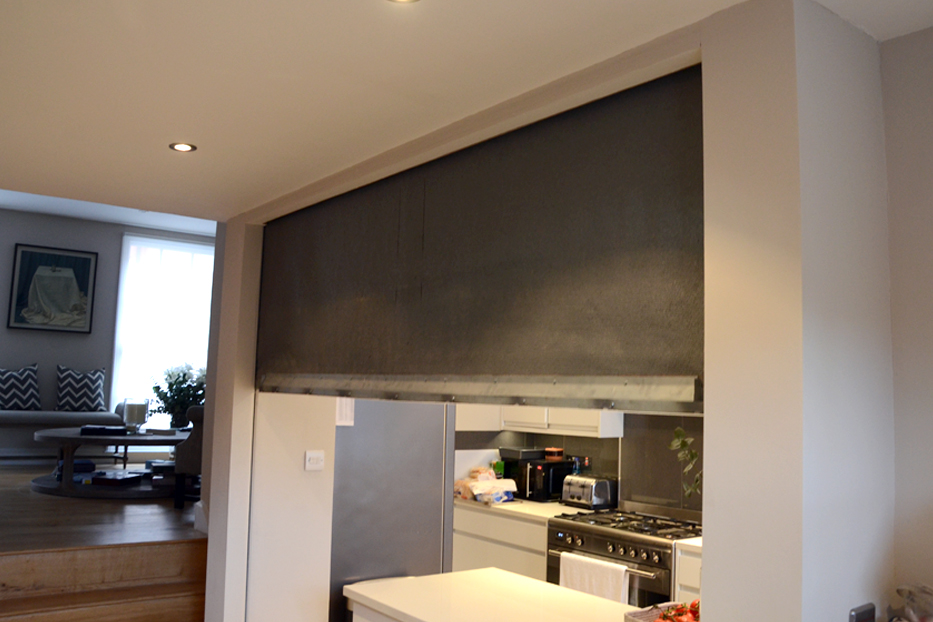 benefits
Independent Third-Party Accreditation
Slimline and able to be concealed in walls and ceilings
Bespoke sizes, made to measure to fit your opening
Allows for open plan designs
View our Domestic Homes Fire Curtain Brochure