About Coopers Fire
For over 30 years, Coopers Fire innovation and commitment to developing industry-leading fire curtains and smoke curtains has led us to become the designers preferred fire and smoke curtain manufacturer and installer.
At Coopers Fire, we're proud of the fact that every Coopers fire curtain and smoke curtain and their key components are manufactured within the Cooper Group to ISO 9001 and ISO 14001 at our manufacturing plants in the United Kingdom.
discover our full range of products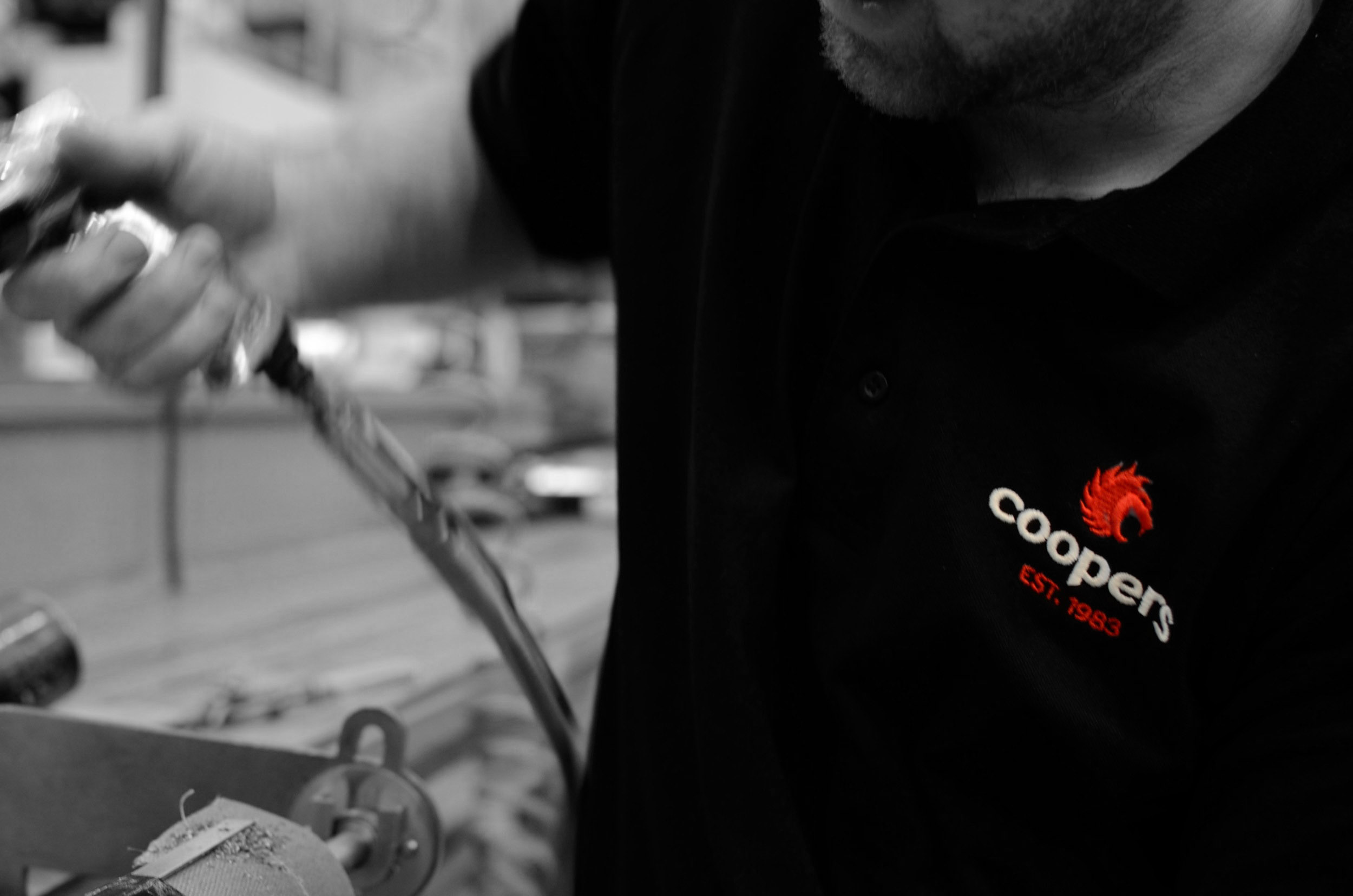 Coopers Fire are dedicated to advancing fire curtain and smoke curtain technology and improving ways to safeguard life and property. This commitment to developing innovative products that are robustly tested and independently certified has meant that Coopers has become the benchmark used by Regulators, Architects, Engineers and other Fire Professionals worldwide.
Since 1983, we've remained true to our origins by continuing to work closely with leading architects and other professional bodies. We have done this by developing a range of high performance, fire protection equipment, that experts throughout the world trust to solve their complex design issues when creating modern, open plan designs whilst meeting stringent fire regulations.
HERITAGE
The fire and smoke curtain industry, as we know it today, was arguably conceived when Coopers, (originally established in 1874), were challenged by a pioneering architect to find a non-invasive method of safely controlling hot smoke in the mid-70's.
Rising to the challenge, Coopers set about applying five generations of Coopers engineering knowledge to develop the first automatic smoke curtain. In order to meet the architect's requirements, the business designed the first smoke curtain to deploy from a ceiling and was held in place by an electromagnetic brake until required. This system became known as the Coopers' patented Gravity Fail Safe System (GFS) and has become the benchmark system used worldwide.
Since Coopers Fire was established in 1983, the business remained true to our origins in the blind and shutter industry and continued to work closely with leading architects' to develop innovative, high performance methods of protecting buildings and their occupants from fire. In fact, Coopers Fire  smoke curtains and fire barrier curtains are trusted to help some of the world's most iconic buildings protect their occupants from fire whilst ensuring that modern open plan environments meet stringent fire regulations.
BACKING BRITAIN
MISSION & VALUE STATEMENT
"At Coopers Fire, we are committed to lead, innovate and manufacture fire protection equipment that fire professionals trust and provide architects with the confidence and freedom to design without compromising fire regulations."
VISION
To save lives through quality and innovative products and to raise awareness of effective fire protection solutions.
Asgard Cleanroom Solutions