Egress & Corridor Separations
From retailers and hospitals to sports stadiums and train stations, controlling and containing smoke and fire in corridors designed to act as escape routes can be difficult. At Coopers, we've developed a range of fire and smoke curtains that allow architects and engineers to protect escapes routes whilst allowing for egress.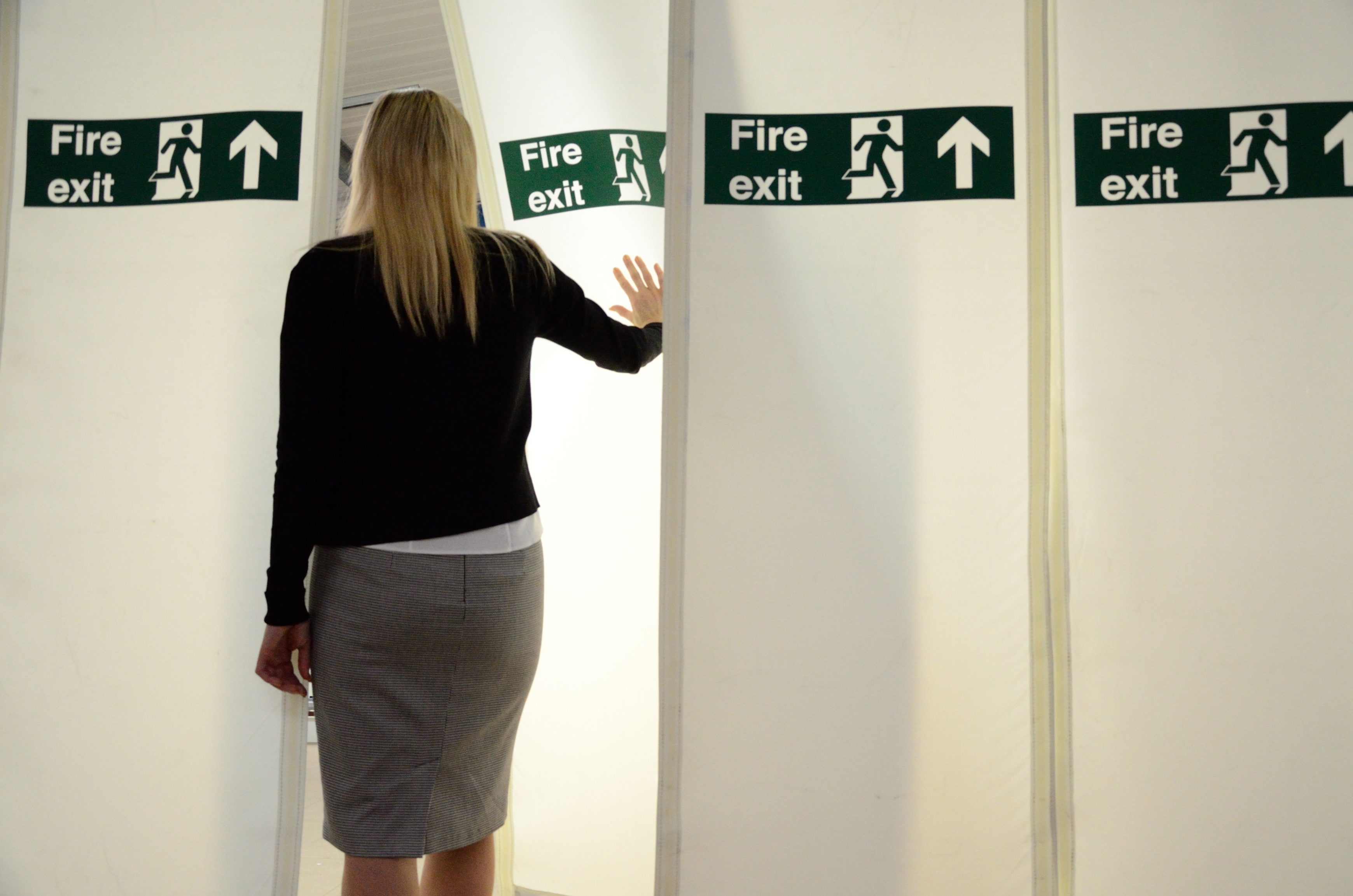 FIRE AND SMOKE CURTAINS FOR EGRESS AND CROSS CORRIDOR SEPARATION
Ensuring that buildings designed to receive large numbers of people are kept safe from smoke in the event of a fire can be challenging, especially when the corridors you need to protect from fire and smoke migration provide an essential escape route. Coopers have a range of fire curtain and smoke curtains to meet the specific needs of such areas.
Whether you require a fire barrier curtain or a smoke curtain to allow for egress, our engineers have developed a range of fire and smoke curtains specific to the unique requirements stipulated to by fire regulations to provide cross corridor separation and mass egress.
From the unique Coopers SmokeStop™ evacU8® WALKTHRU™ smoke curtain installed in the historic York Minster to open ancient areas of the undercroft to the public to FireMaster® Plus² fire curtains installed in domestic houses to provide occupants with a protective tenable zone, Coopers' curtains ensure fire regulation compliance.
benefits
Enables emergency exit routes to continue to allow for evacuation whilst containing smoke
Bespoke design
Fire and Smoke Curtain remain hidden with a ceiling until required