the FireMaster® Concertina™ "open" fire curtain provideS high-performance fire protection in open shapes such as arcs, L, U and S Shapes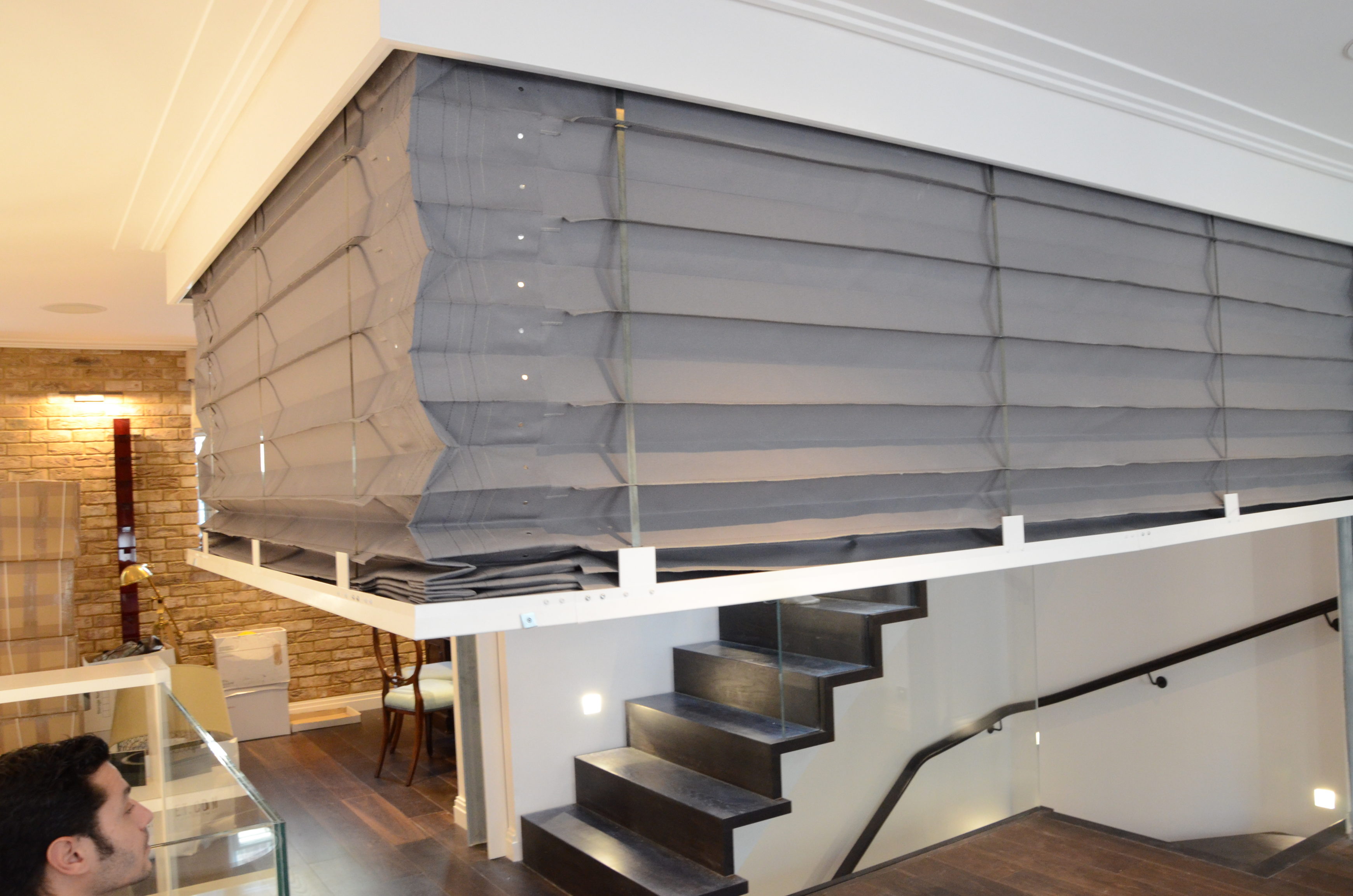 Applications: Atrium, Boundary Protection, Compartmentation, Stairs and Escalators.
Bespoke to each project, the FireMaster Concertina "open" fire curtain is available in open shapes, such as curves and L shapes and is available in any width with a maximum drop of 8 meters (5 metre drop if 180 minutes integrity is required).
Supplied with the Coopers Total Gravity Fail Safe system (TGFS), variable speeds, side channels and controlled descent, all required by fire regulations. Developed by Coopers Fire to protect all building types and will remain hidden within the ceiling until deployed.
The FireMaster Concertina "open" fire curtain is a unique folded vertical fire curtain barrier that is Independently Third-Party Accredited to protect from fire for up 180 minutes in accordance with BS 8524-1.
Discover our Concertina Fire Curtain Installation Project List.
FOR FIRE PROTECTION CLASSES EXPLAINED – click here


Download the Coopers Fire BIM Model and NBS Specification here
All fire and smoke curtains are manufactured to bespoke sizes. To discuss your requirements GET IN TOUCH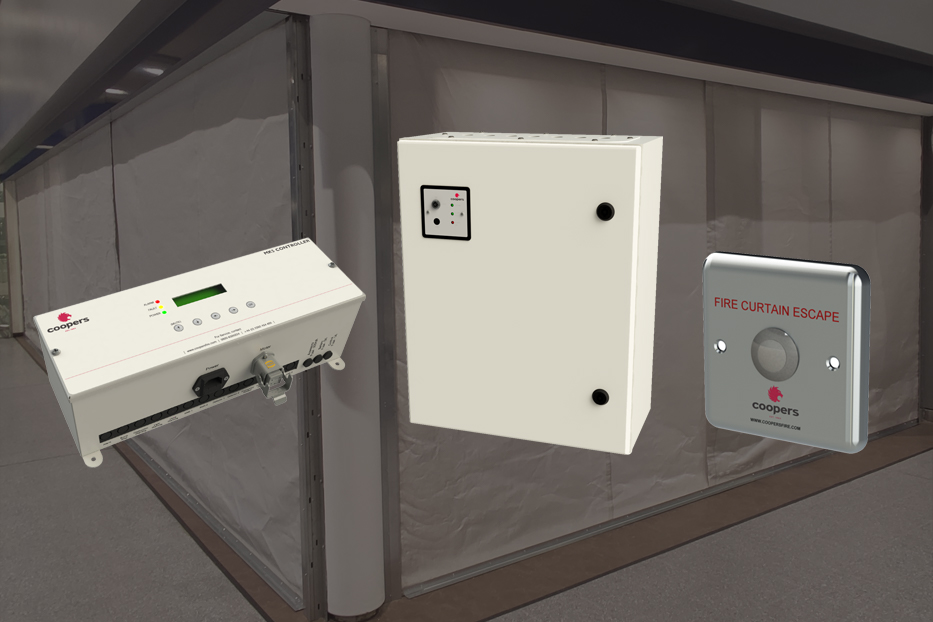 OPTIONAL EXTRAS
There are a number of Optional Extras available for Fire Curtains and Smoke Curtain Barriers. These include Emergency Egress Buttons, Audio and Visual Warning Systems and Smoke and Heat Detectors.
Click below to see a Quick Guide on what Optional Extras can be offered and what they look like
To download data sheets on each Optional Extra and to see which one is suitable, please click below
Resources
There are different features available for the Coopers Fire range of fire curtains and smoke curtain barriers. Click on the button below to find out more about Optional Extras, Drives and Controls, Site Wiring Diagrams and other product-related downloads.