Compartmentation
From Wembley Stadium to Dubai's International Airport, architects designing buildings with large open spaces depend on Coopers fire barrier curtains and smoke curtains to provide effective fire and smoke compartmentation and ensure compliance with fire regulations.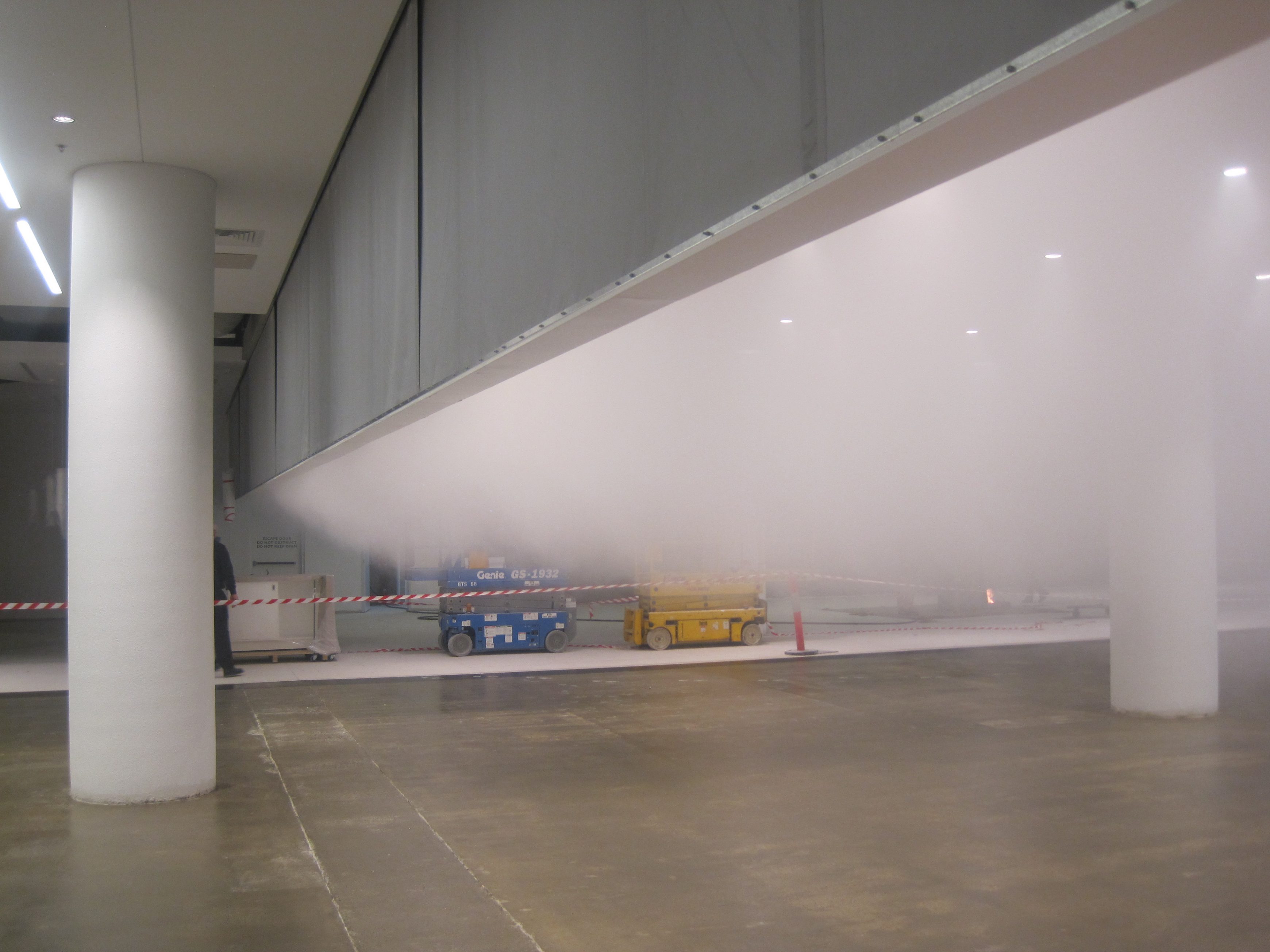 FIRE AND SMOKE PROTECTION FOR LARGE OPEN SPACES
No matter what the building type, the very nature of a large open internal space means that its occupants are vulnerable to the rapid spread of smoke and fire. At Coopers, our understanding of fire regulations has led our engineers to produce a range of fire curtains and smoke curtains developed specifically to compartmentalise large open spaces in buildings.
From the large open atrium of the Gherkin, who installed SmokeStop™ smoke curtains in conjunction SHEVS to the extra wide FireMaster® vertical fire curtains installed to permit the removal of the internal separating walls of the retailer PC World and Curry's, our smoke and fire curtains ensure fire regulation compliance.
Whether you're installing Coopers' SmokeStop™ vertical smoke curtains to compartmentalise an airport luggage hall or a FireMaster® NVS™ Horizontal fire curtain to protect a multi-story atrium, we provide the means to replace non-loadbearing walls, un-insulated glazing and fire shutters.
BENEfiTS
Installed, commissioned and serviced by Coopers Fire
Independent Third Party Accreditation
Manufactured by Coopers in the UK under ISO 9001
Horizontal fire barrier curtains