The FireMaster A1 fire & smoke rated curtain has been developed by Coopers to deploy vertically to provide 240 minutes of protection against fire and smoke and is tested to UL standards. The FireMaster® has been developed to protect escalators, atria, openings in walls, boundary protection, stairs, lobbies and cross corridor and area separation in most commercial buildings.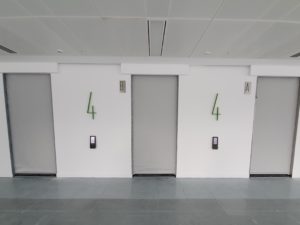 Applications: Atrium, Lobbies and Receptions, Opening in Walls, Egress and Corridor Separations, Boundary Protection, Compartmentation, Stairs and Escalators, Lifts and Lift Lobbies, Protected Means of Escape
Available in unlimited widths and drops up to 8 meters and with fixing options to suit all types of ceiling configurations.
The FireMaster A1 Fire & Smoke Rated Curtains are designed to stop both fire and smoke and will deploy immediately upon alarm or an emergency condition. Approved as a 4-Hour Fire Rated and Smoke & Draft Rated Assembly.
The ResQ-WindowTM is a vision panel that can be installed into this fire curtain and allows first responders to assess areas prior to entry.
Minimum widths achievable are as follows:
T Bar – 1300mm
Jumbo Bar – 900mm
FOR FIRE PROTECTION CLASSES EXPLAINED – click here
All fire and smoke curtains are manufactured to bespoke sizes. To discuss your requirements GET IN TOUCH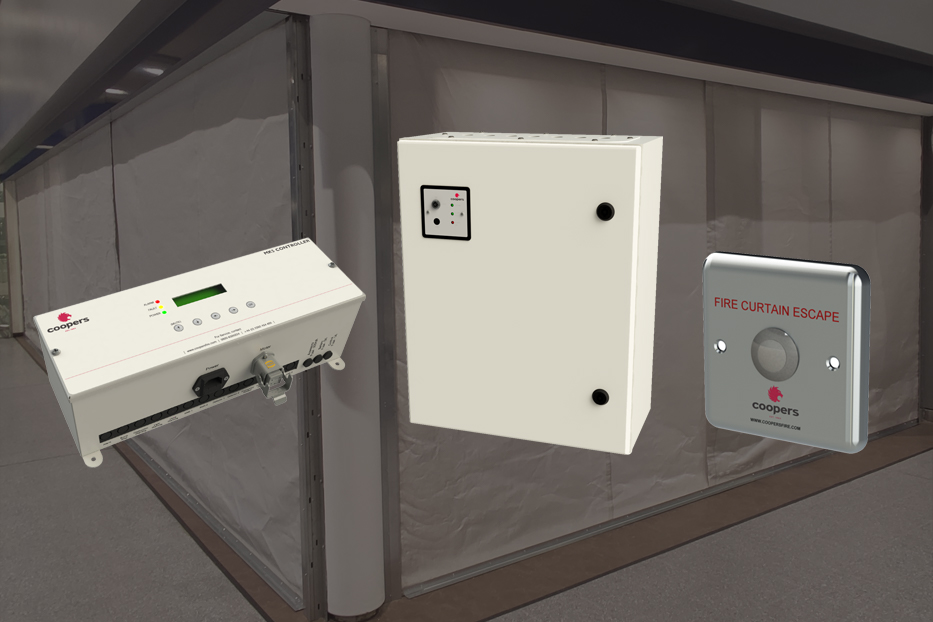 Resources
There are different features available for the Coopers Fire range of fire curtains and smoke curtain barriers. Click on the button below to find out more about Optional Extras, Drives and Controls, Site Wiring Diagrams and other product-related downloads.