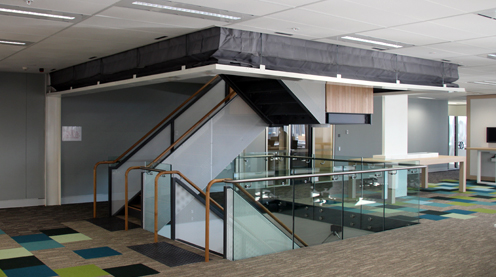 The SmokeStop Concertina "open" system is bespoke to each project and is available in open shapes, such as U and L shapes and faceted arcs in any width with a maximum drop of 6 metres.   Supplied with the Coopers Total Gravity Fail Safe system (TGFS), variable speeds, controlled descent. Developed by Coopers to protect all building types, the SmokeStop Concertina can be applied to atria, escalators, and stairs and will remain hidden within the ceiling until deployed.
Discover our Concertina Curtain Installation Project List.
The SmokeStop Concertina smoke curtain is a unique folded vertical smoke curtain barrier system that is certified to EN 12101-1: 2005. It is certificated against the following performance requirements of EN 12101-1:
– Annex D – Temperature time (DH60 and D60 Classification)
– Annex C – Smoke permeability (leakage rate not exceeding 25m3 per m2 using test procedures defined in BS EN 1634-3)
– Annex B – Reliability/Response/Durability
The SmokeStop Concertina are also certificated against the essential requirements of Regulation 305/2011/EU of the European Parliament and of the Council of 9 March 2011 (the Construction Products Regulation (CPR)) under Certificate of Constance of Performance referenced 1121-CPR-FA5002.


Download the Coopers Fire BIM Model and NBS Specification here
All fire and smoke curtains are manufactured to bespoke sizes. To discuss your requirements GET IN TOUCH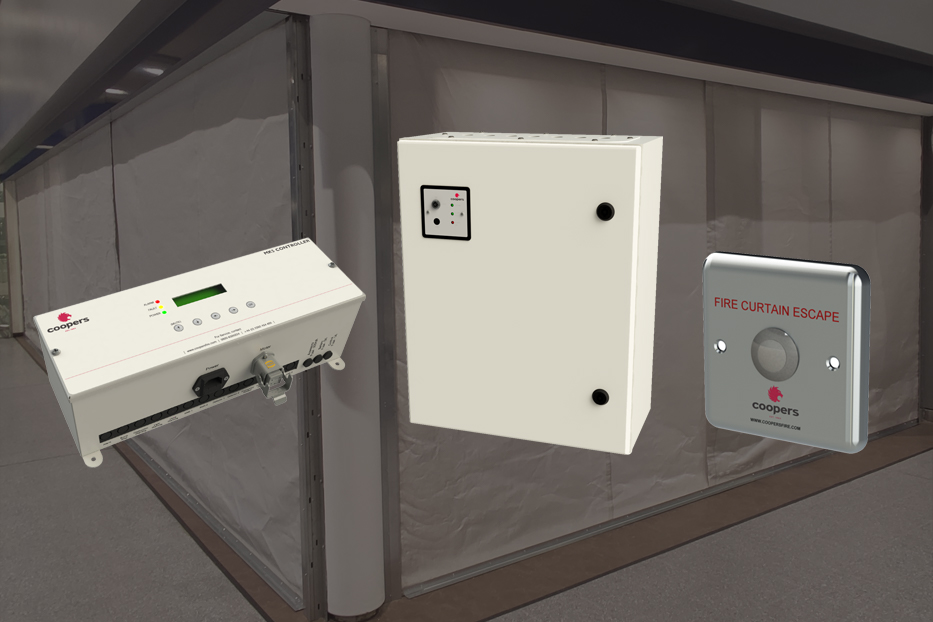 Resources
There are different features available for the Coopers Fire range of fire curtains and smoke curtain barriers. Click on the button below to find out more about Optional Extras, Drives and Controls, Site Wiring Diagrams and other product-related downloads.