The FireMaster® Concertina™ Egress offerS AN integral egress door in a multi-sideD fire curtain.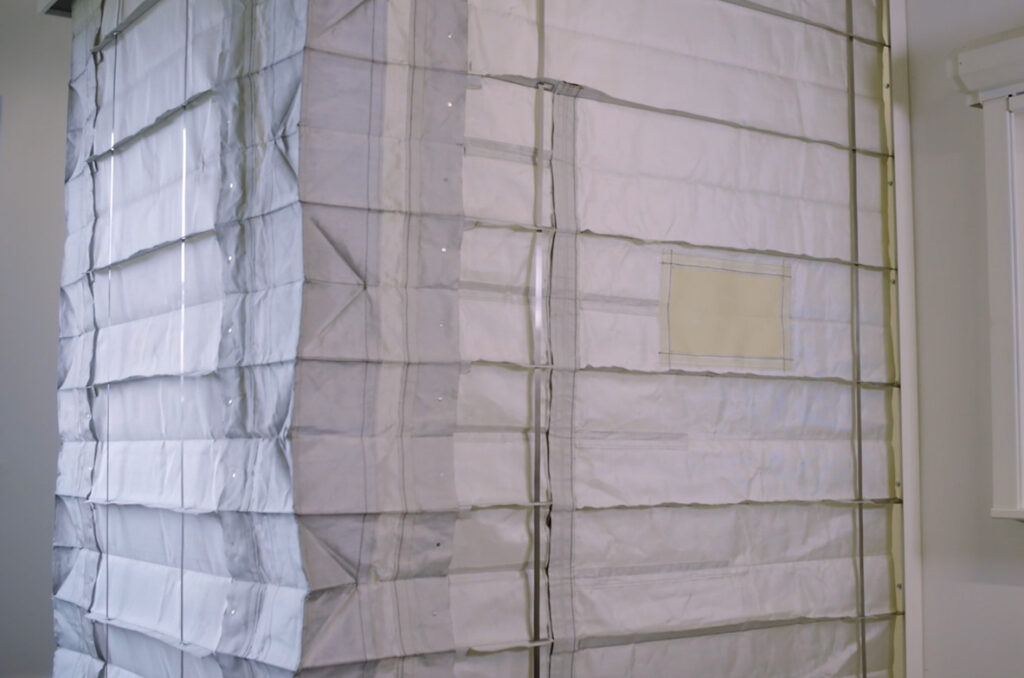 Applications: Atrium, Boundary Protection, Compartmentation, Stairs and Escalators.
The FireMaster Concertina Egress features the benefit of an integral egress door allowing the safe evacuation of building occupants or emergency services through the barrier without the need to lift the barrier once deployed. This product can be used as part of a fire engineering solution to protect a building and its occupants from the effects of fire.
The FireMaster Concertina Egress has been developed to provide a bespoke alternative to fixed non-loadbearing walls and partitions. It can be used in commercial, domestic and industrial applications such as airports, shopping centres, offices and hotels or where the need for maintaining open areas for access is vital.
European Patent WO 2018/015742 A1. Click Here to find out more
Worldwide Patent WO 2018/015742. Click Here to find out more
USA Patent 20190217135. Click Here to find out more
The egress door is available in sizes up to 1000mm wide and be applied to any side of the Concertina which is available in unlimited widths and shapes.
Discover our Concertina Fire Curtain Installation Project List.
FOR FIRE PROTECTION CLASSES EXPLAINED – click here
BIM and NBS Source
DOWNLOAD BIM MODEL AND NBS SPEC
Coopers Fire can offer support with your BIM Project.
Find out more about Coopers Fire BIM capabilities and how we can help.
All fire and smoke curtains are manufactured to bespoke sizes. To discuss your requirements GET IN TOUCH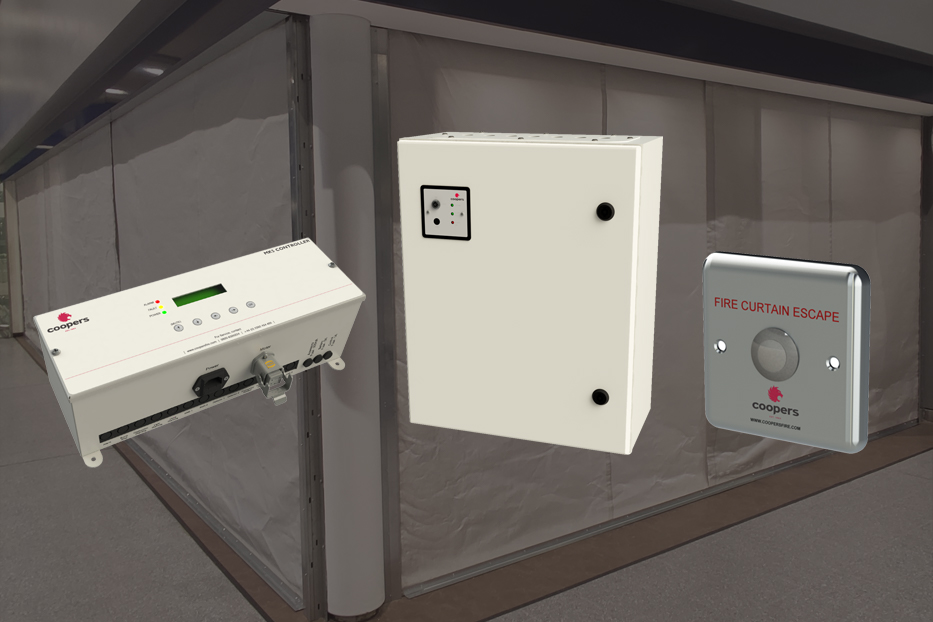 OPTIONAL EXTRAS
There are a number of Optional Extras available for Fire Curtains and Smoke Curtain Barriers. These include Emergency Egress Buttons, Audio and Visual Warning Systems and Smoke and Heat Detectors.
Click below to see a Quick Guide on what Optional Extras can be offered and what they look like
To download data sheets on each Optional Extra and to see which one is suitable, please click below
Resources
There are different features available for the Coopers Fire range of fire curtains and smoke curtain barriers. Click on the button below to find out more about Optional Extras, Drives and Controls, Site Wiring Diagrams and other product-related downloads.