Select your Product Standard:
Developed and manufactured by Coopers, the FireMaster® Concertina™ "open" fire curtain is developed to provide high-performance fire protection without the need for visible columns or corner posts.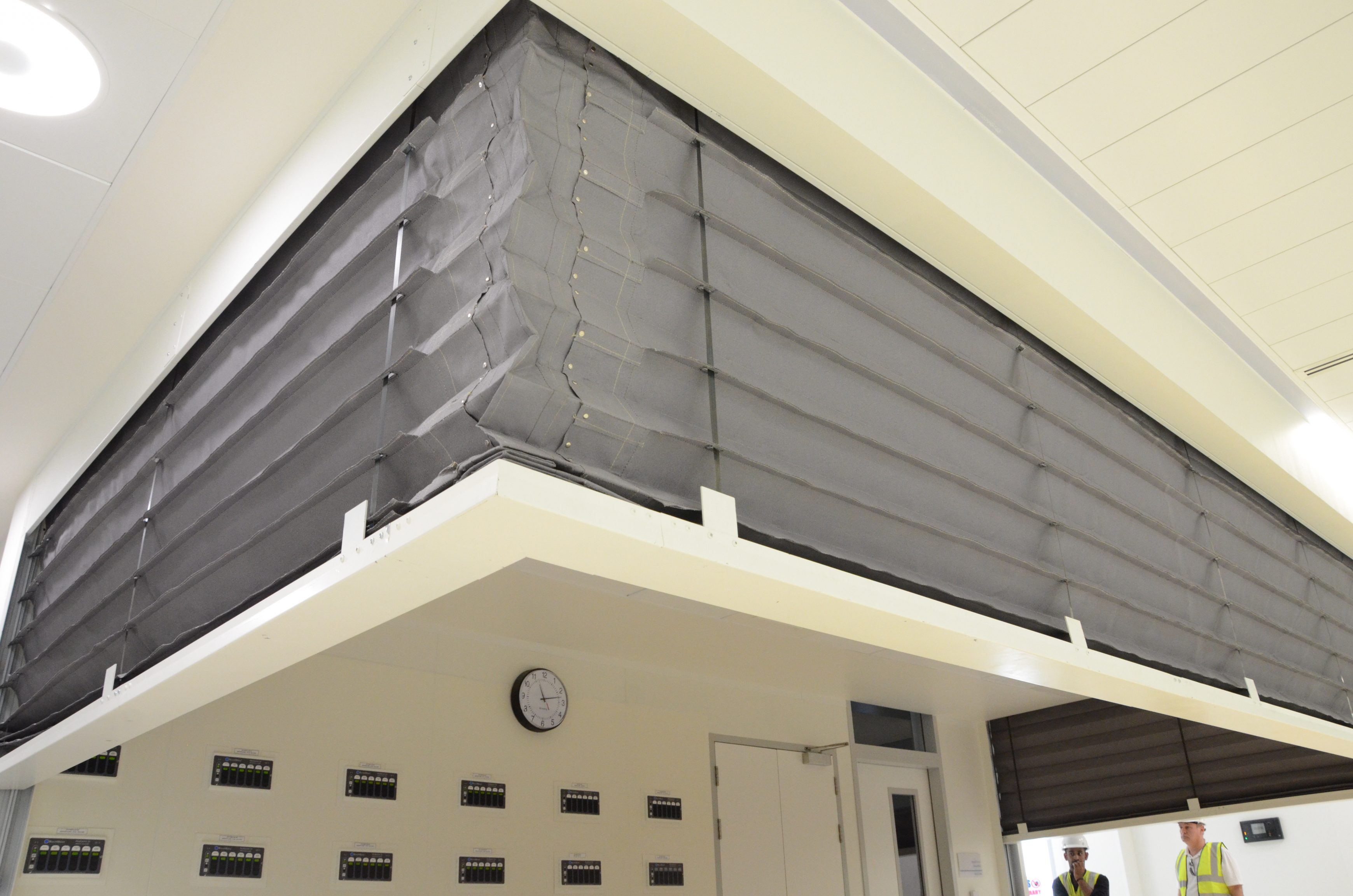 Applications: Atrium, Boundary Protection, Compartmentation, Stairs and Escalators.
Bespoke to each project, the FireMaster Concertina "open" fire curtain is available in open shapes, such as curves and L shapes and is available in any width with a maximum drop of 8 metres.
Supplied with the Coopers Total Gravity Fail Safe system (TGFS), variable speeds, side channels and controlled descent, all required by fire regulations
The FireMaster Concertina "open" fire curtain is our unique folded vertical fire curtain barrier compliant to BS, EN, and UL standards and Independently Third-Party Accredited to protect from fire for up 240 minutes.
Discover our Concertina Fire Curtain Installation Project List.
FOR FIRE PROTECTION CLASSES EXPLAINED – click here
Select your Product Standard: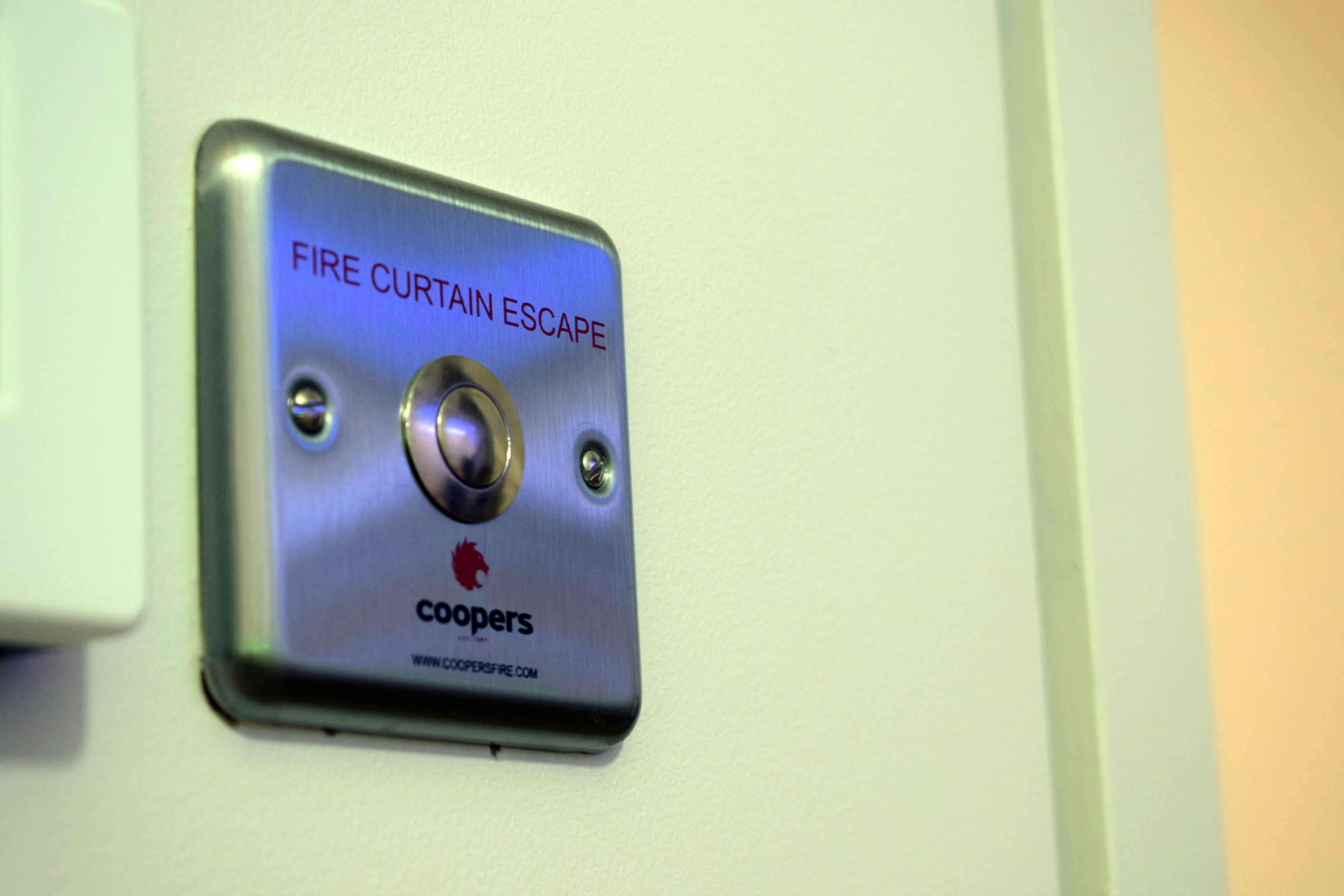 Optional extras
There are a number of Optional Extras available for the various control panel types offered by Coopers Fire for Fire Curtains and Smoke Curtain Barriers. Use the table below to decide what optional extras can be used and click on the title to find out more by reading the relevant datasheet.