As the owner of an empty commercial building, you are responsible for putting fire safety measures in place.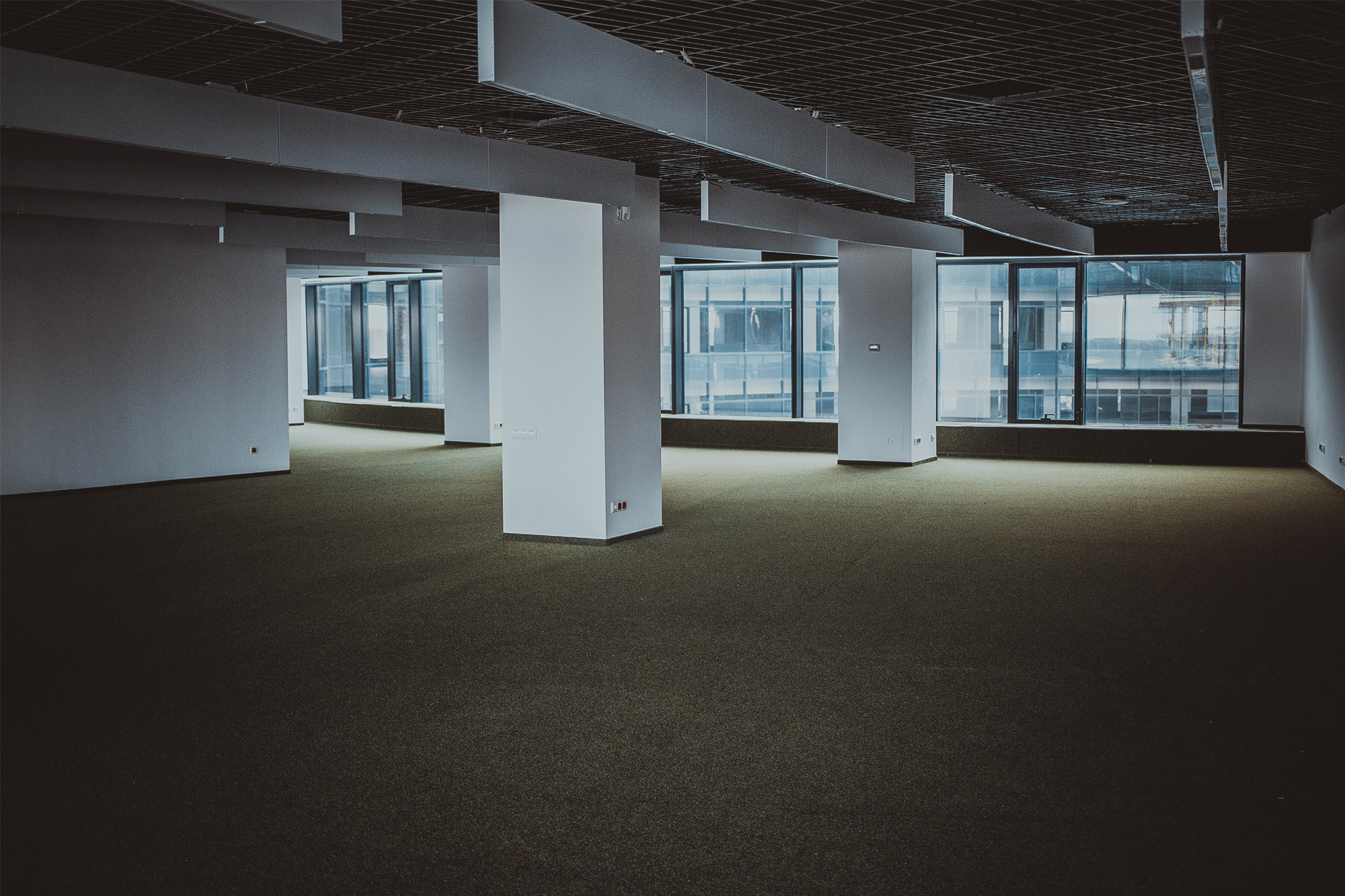 The legal obligations to keep a building protected and safe are still the same for a property without people or furniture inside.
The duty lies with the current owner until the new owner takes possession. While an empty building can cause stress due to loss of rent, having strong safety and security procedures ensures that structures remain in good condition, personal assets are protected and you keep the building in good shape as you begin the selling process.
Who might enter an empty building?
Although it may seem that an empty building has nothing inside to tempt potential intruders, it doesn't stop the possibility of squatters, fly-tippers, vandals, thieves (whether there are obvious items on the premises to steal or not), and more from entering the building and causing harm.
A building could have nothing of obvious value to take, but in some cases, materials such as pipes or copper throughout the structure can be stripped as a money-making scheme to sell for scrap. The cost of losing these materials may also end up higher than their initial value due to damages to the structure of the building.
Homeless people that are scoping out an empty building for a place to stay may not leave the place as tidy as they found it, which could end up costing a small fortune in cleaning costs – especially if they have created fires in the night to keep warm.
What all of these visitors have in common is that each of them could pose a risk for fire safety once they have entered the building, whether it be lighting fires for warmth, vandalising the property or an arson attack. Despite the risks, there are plenty of ways you can safeguard an unoccupied building:
Inspect the building daily
Every day, up to 60 fires occur in or next to an empty property in the UK. (*) Checking in on your property every day will help to minimise the risk of fire and avoid any potential damages. The more of a presence you have, the less likely it is that an arson attack will occur.
You must conduct a daily checklist during your visit to check for any physical changes in the property:
A fire alarm that isn't working
Broken windows, doors or locks
Electrical issues
Lights that are broken or not working
Any leaky water pipes or sprinkler heads
Gas or mould odours
Unwanted pests in the building
Any roof, ceiling or floor damage
Signs of squatters
Take control of fire safety risks
To take control of fire risks in an empty building, you must ensure that any items, whether that be furniture, electricals, floor coverings etc, are removed during the period of shut down. Following up on this, you need to secure the building to limit any unwarranted arrivals.
Here are some of the fire protection systems that you should have in place in an empty property:
Fire and Smoke Curtains
Installing fire and smoke curtains can help to prevent fire from spreading and keeping fire and smoke secluded within compartments, gaining a level of control over the fire until the emergency services arrive.
Fire Alarm Systems
Consider using remote-controlled fire alarm systems so that, if a fire were to occur, the Fire Service will be notified immediately. A fully working fire alarm system can make you aware of a fire before it takes hold, preventing significant damage to the building.
Emergency Lighting
Emergency lighting helps to provide support if the electrical supply to the property is lost in the event of a fire, and can help emergency services get around the property with ease. You should also consider installing security lighting, which uses motion sensors to keep trespassers away.
Fire Extinguishers
Conducting a fire risk assessment will establish how many fire extinguishers your building requires, where they should be placed on the property and the type that is most suitable. There are many different types to consider, so seeking professional advice will help indicate which is the right option for your building.
Other considerations
Fire is something that can cause costly or, worse, irreversible damage to an unoccupied building. Informing the local authorities and fire department that your building is vacant is the first step in keeping it secure and prepared for any potential fire risks.
Your insurance company needs to be aware that your building is empty, and you also need to let them know of the measures you are taking during the time that the property is empty. Some insurance policies may require CCTV with 24-7 monitoring that communicates with local authorities and building owners. There will be many different policies to consider, so make sure you check with your insurance provider about their expectations.
Fire safety management for unoccupied buildings is so important in the selling process. A property needs to be in its best possible condition for buyers to show any interest.
Get in touch with us today to find out more about our Smoke and Fire Curtains and where we can install them in your unoccupied building to prevent fire from damaging the property.