When investigating a crime scene with fire involved, detecting arson takes clear consideration, prompt analysis and efficient detection.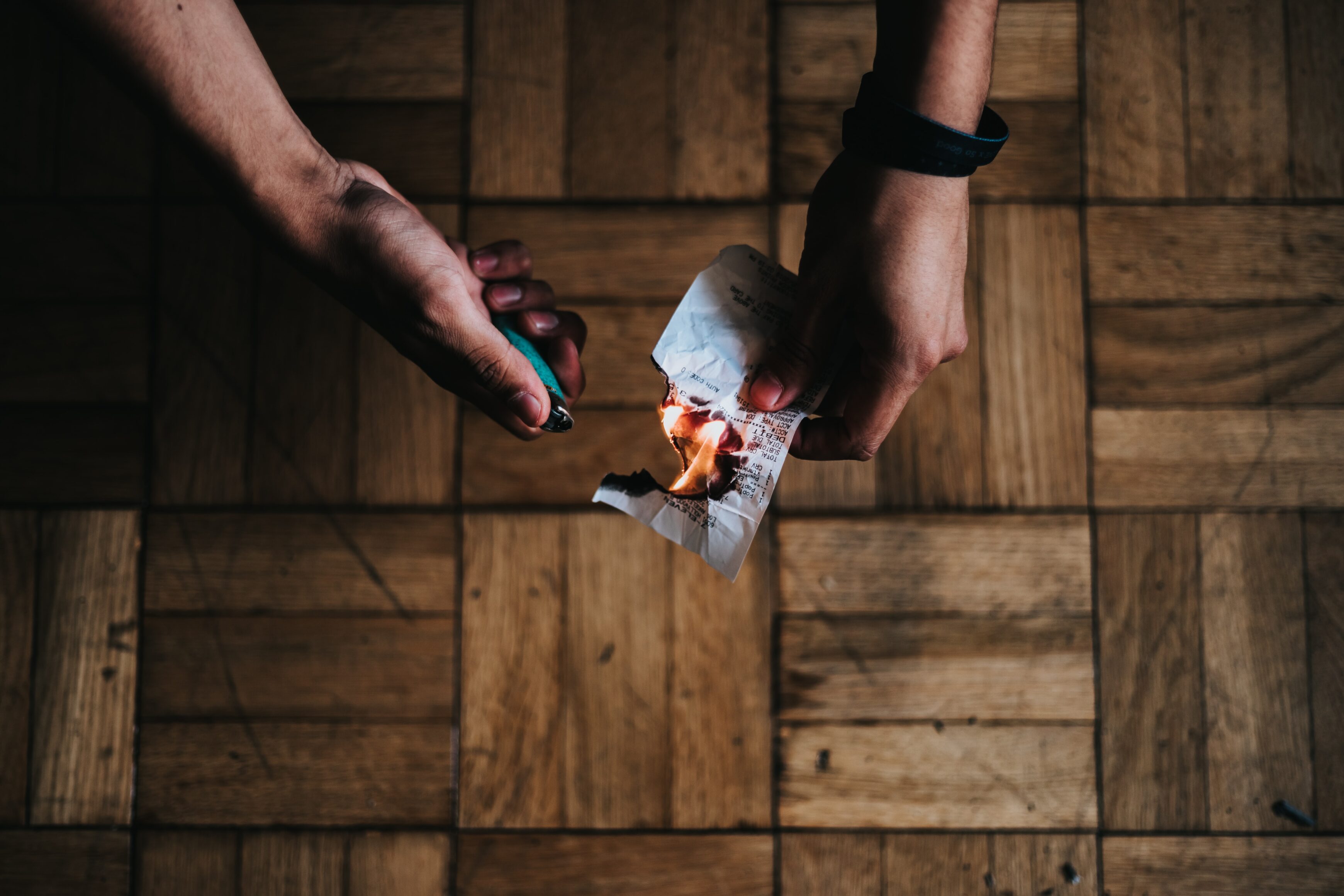 Even the smallest clue can solve or delay a case. Any crime scene requires refined research, but when dealing with arson, extra attention to detail is essential. Fire investigators will examine the physical indicators and then collect physical evidence from the crime scene to further support their findings. This evidence will be analysed with a fine-tooth comb to help determine if the cause of the fire was accidental or intentional. Hints of deliberate arson could include specific burn patterns, accelerants and vandalised items.
What is arson?
Arson is the act of purposely setting fire to a property, either personal or belonging to someone else. Did you know that arson accounted for 50.5% of all fires attended in 2017/18 by Fire & Rescue Services in the whole of the United Kingdom? Arson accounts for billions of pounds in lost or damaged property each year, but only 17% of arson-related crimes result in arrest.
For a fire-related incident to be considered arson, all accidental causes need to be ruled out – this is something that requires substantial proof that someone has caused the fire with deliberate intent. This is why arson is difficult to prove and later prosecute.
Natural, accidental, negligent, and deliberate fires
Causes of fire come down to four main causes – natural, accidental, negligent and deliberate. Natural causes are usually anything to do with the actions of nature, such as bush fires, lightning strikes or volcano eruptions.
Accidental fires can be considered both accidental and negligent, depending on whether a fire is caused by negligent human intervention or by accidental occurrence without human involvement. Deliberate fires occur when someone intentionally starts the fire. However, not all deliberate fires are necessarily considered to be arson. If someone were to set fire to garden debris, while it is deliberate, it may not constitute arson.
Common signs of arson to look out for:
Lack of accidental causes
A significant amount of damage
Unusual burn patterns and high heat stress
Signs and evidence of forced entry
Missing valuable items
Suspicious property owner behaving out of the ordinary
Numerous points of origin
Unidentifiable point of origin
Propped windows and environmental modifications
Familiar people present at different crime scenes
Accelerants
Damaged sprinkler systems
Colour of the smoke
The process of a fire investigation
Capturing evidence of arson is almost impossible to conserve. The fire itself will most likely destroy any potential evidence pointing to arson, and failing that, the water and chemical foam used to calm the blaze can also extinguish evidence.
The key way to gather evidence in these circumstances is the main witnesses: the firefighters that first arrive at the scene. A fire investigator will make a note to ask what the colour of the smoke is, the condition of windows and doors, damaged sprinkler systems and if the flames are behaving differently.
The main considerations during the investigation will be finding the point of origin and any obvious physical evidence. With the help of scientific methods, arson can be established.
Why do people commit arson?
Motive is key when it comes to investigating arson. Many motive factors establish whether or not someone has committed arson and here are just a few:
Vandalism
Covering up another crime
Mental illness (pyromania)
A ploy to receive insurance money or property
Revenge
Politics
Do you require a fire investigation?
A fire investigator can help provide support for many reasons.
Has your home or property been damaged by fire?
Not only is losing a property to fire extremely expensive and costly, but it is also emotionally draining to lose something so valuable, especially if you have been accused of involvement. Even if there is no suspicious behaviour detected, a fire investigator can get to the bottom of it and ensure you still get your entitled insurance money.
Have you or someone in your household been accused of arson activity?
An arson investigator can analyse a fire further so they can provide you with substantial evidence that stands up in court.
Are you an insurer needing more information before processing a claim?
As mentioned previously, Insurance companies often lose billions of pounds due to arson each year. Sadly, sometimes property owners will purposely set fires to cash out insurance money. An arson investigator can calculate the cause of a fire and promptly deliver insurance changes to determine whether a policyholder deserves compensation.
Coopers Fire are dedicated to advancing fire curtain and smoke curtain technology and improving ways to safeguard life and property. We are committed to developing innovative products that are robustly tested and independently certified. This has meant that Coopers has become the benchmark used by Regulators, Architects, Engineers and other Fire Professionals worldwide.
Get in touch
Contact Us
If you would like to learn more about our brilliant products, please feel free to give us a call at 02392454405 or email us.