Fire curtains are an incredibly efficient way to keep buildings safe from fire and smoke damage without compromising on building design.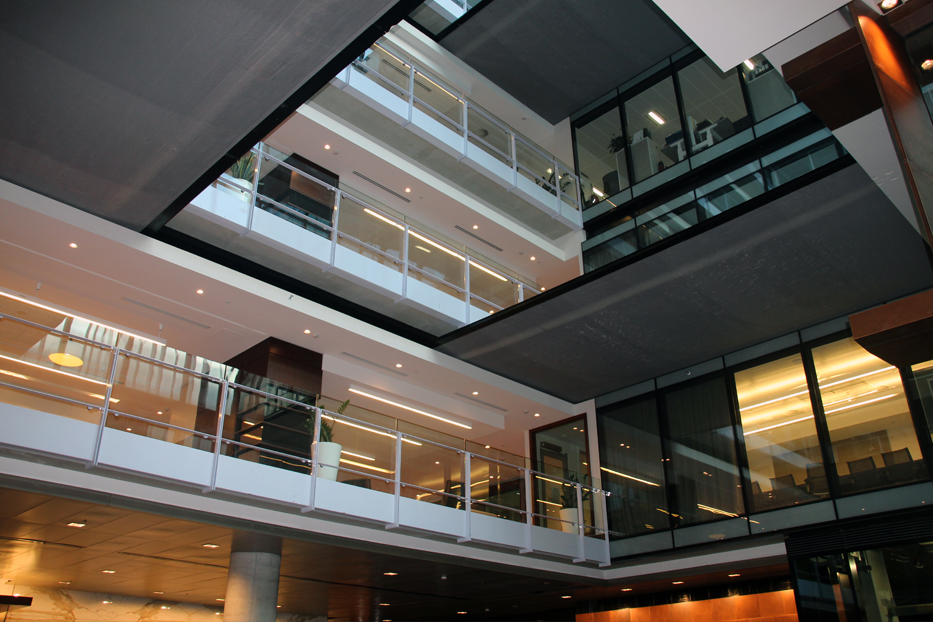 However, as with all fire protection systems, fire curtains must be maintained and tested regularly for them to truly do their job of protecting us from danger.
A competent engineer can undertake these inspections, recommended twice yearly. They will carry out a number of tests to ensure the curtain will operate in an emergency situation, giving you peace of mind that the system will protect you when it's needed the most.
There are many things to look out for when installing a fire curtain, some considerations to avoid and some you simply must do to keep your surrounding environment safe.
A guide to checking and maintaining fire curtains
Keep the area clear
The first step is to ensure the area underneath the curtain is kept clear. Anything placed beneath the curtains such as shelves, bins, chairs, tables and other items in the way need to be removed. You should also make sure that the curtains extend fully from the ceiling to the floor. Any obstacles can restrict the fire curtains from doing their job efficiently and can lead to costly repairs if damaged
Test, and test again
Once fire curtains have been installed, they should be tested weekly to make sure they are performing correctly. You should consider including the operation of your curtains into your fire drills to imitate the actual operation of a system in case of a fire emergency will ensure that your business will be compliant with all fire and building regulations. A competent company should also be used to check the curtains every 6 months.
Keep an eye out for wear and tear
While you are working through the testing stage, it's a good idea to check any signs of wear and tear of your fire curtain system as an additional safety checkpoint. After a while, if not checked, fire curtains could be damaged, torn or perhaps have potential blockages preventing them from working to their full potential. A full inspection will fix any issues to ensure the curtains are working properly.
Record your findings
Keeping documentation of your findings and the outcome of any regular inspections and maintenance of your fire curtain system means that nothing is left uncovered. Make sure to include dates, timings and what the inspection included – it is also important to document any damages or potential hazards that you may uncover, with actions to fix them.
How Coopers Fire can help
Your fire and smoke curtains are an integral part of your building's life support system. Coopers Fire has the services in place to ensure you continue to protect your property and its residents from fire and smoke. Our service agreement provides peace of mind, so that you can be assured that the performance of your curtains is of both a high standard and avoid any unexpected damages and costly fixtures.
Did you know that the Coopers Fire service engineers are independently approved and qualified to conduct the servicing of fire and smoke control curtains? Our knowledge runs deep. We will schedule preventative maintenance visits that will occur every six months to ensure compliance with fire regulations, British Standards and insurance requirements. Your system will be inspected for both functionality and operational performance.
Coopers connect – remote global monitoring
Coopers Connect provides a piece of mind that your fire or smoke curtains, no matter where in the world, are being monitored for any issues 24 hours a day. With state of the art technology, our system gives us the opportunity to check systems remotely so we can resolve any problems efficiently and then send an engineer to resolve any further issues.
With Coopers Connect installed, it is programmed to work with the Coopers Fire web portal allowing for secure access to status data and interaction with the fire or smoke curtain control panel… Some benefits are:
Instant notifications of system issues
24-hour global monitoring and reporting
Reduce service costs by unnecessary call outs
Increases safety; minimises system downtime
Improved first-time fix, reduces user end disruption
Use of historic data for improved life cycle management
Leading the way in fire protection
As one of the UK's leading fire and smoke curtain manufacturers, Coopers Fire is approved by an Independent Third Party Accreditation to carry out the servicing of fire curtains and smoke barrier curtains. If you require any additional information about our range of servicing, please contact us on 0800 633 5224