| | | |
| --- | --- | --- |
| Vertical - Single/Wide Single Roller | 18m width x 7m drop (Maximum Size) | Certified to UL 1784 |
The unique Coopers SmokeStop® Egress deployable draft curtain with egress door is manufactured and developed by Coopers Fire with pressure side guides to control smoke leakage and is supplied as standard with the Coopers Total Gravity Fail Safe (TGFS) system with variable speed and controlled descent.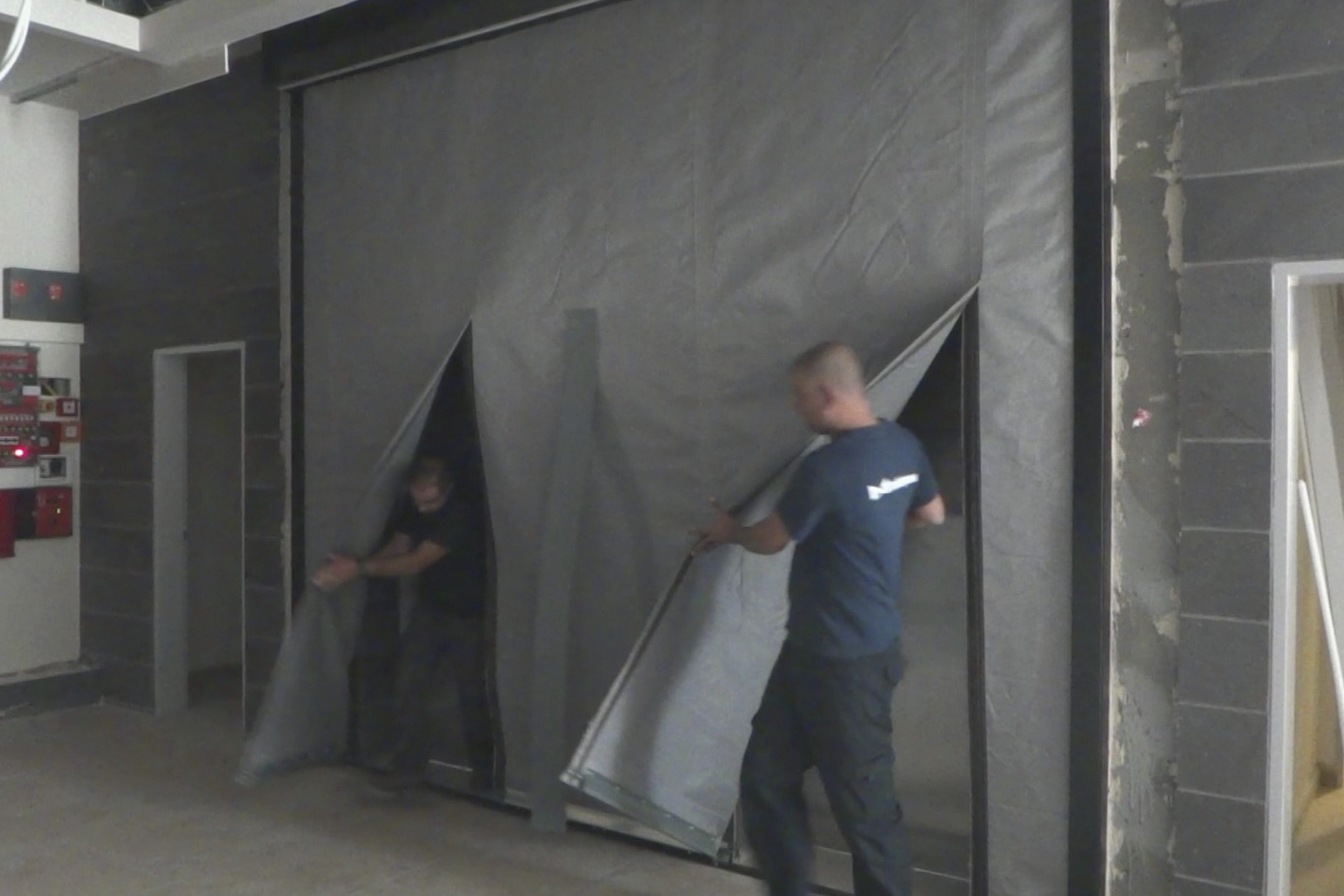 Applications: Atrium,  Compartmentation, Stairs and Escalators, Openings in Walls, Lifts and Lift Lobbies.
The Coopers SmokeStop Egress is supplied with an egress door for evacuation and the Coopers Fire Total Gravity Fail Safe (TGFS) system, variable speed and controlled descent as standard. Furthermore, the SmokeStop Egress uses side pressure guides with a maximum drop of 6 meters and limited width requirements. With fixing options to suit all types of ceiling configurations, the SmokeStop Egress can be integrated with both solid and suspended ceilings and will remain hidden within the ceiling until deployed.
The SmokeStop Egress deployable draft curtain is a vertical barrier system that permits occupants to egress to safety meeting IBC requirements when tested to UL* standards. (*See published standards for full listings).
FOR FIRE PROTECTION CLASSES EXPLAINED – click here
All fire and smoke curtains are manufactured to bespoke sizes. To discuss your requirements GET IN TOUCH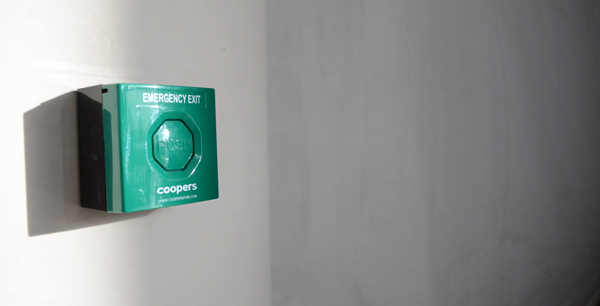 Optional extras
There are a number of Optional Extras available for the various control panel types offered by Coopers Fire for Fire Curtains and Smoke Curtain Barriers. Use the table below to decide what optional extras can be used and click on the title to find out more by reading the relevant datasheet.