Dealing with the aftermath of a house fire can be distressing for everyone involved.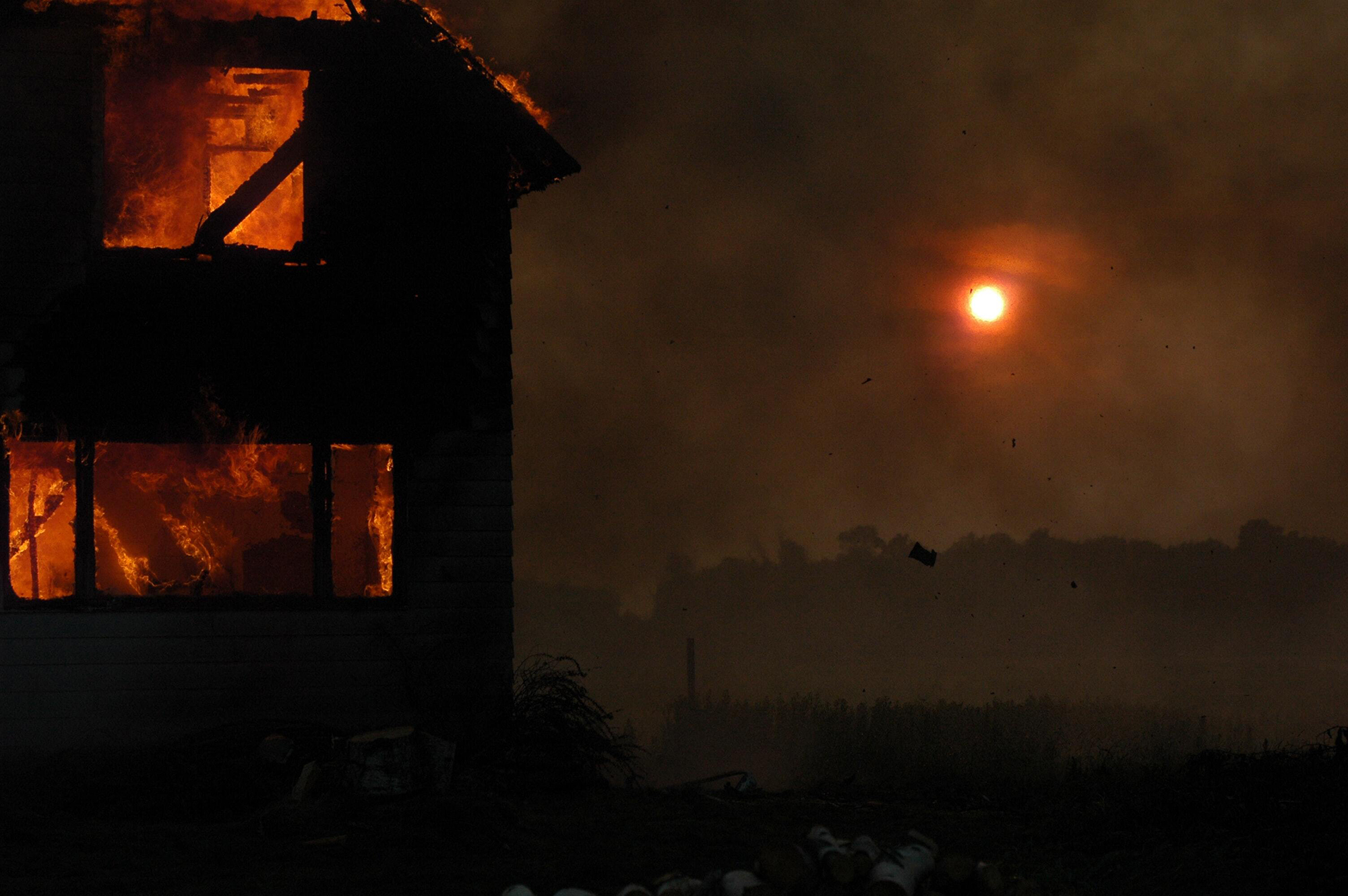 A fire in your home can lead to the loss of precious memories and possessions, with the high possibility of irreversible damage to the property's structure.
Along with credible advice, sincere support is available to help you and your family in the event of a fire in your home, including the help of temporary accommodation and insurance protection.
In this blog, we discuss the ways you can take action, establish what your key responsibilities are, and what services you can access to help make the aftermath of a house fire as smooth as possible.
What to expect after the fire
All house fires end differently. Some may only experience slight damage, whereas other structures might not survive. The amount of harm caused depends on several elements, including the severity of the fire, the amount of time it was left to burn and other numerous factors.
You can expect the obvious smoke and heat damage, but you can also expect water damage due to the use of water and other flame-retardants during the process of putting the fire out. In regards to your belongings, it's important to clean any possessions that you manage to salvage.
When gathering items from your home, you need to be wary of the toxic chemicals that will remain amongst the soot and water. Your local fire department can help with any safe handling and removals of the belongings that are still in good condition.
With a sprinkler system in place, you will likely minimise the level of damage compared to being without one. While still costly, water damage is easier to recover from in comparison to flame and heat damage.
The first 48 hours are the most critical
Most insurance policies will state that you must provide and prove reasonable efforts to protect the remaining structure of your property after the event of a fire to ensure your policy remains in effect.
During the 48 hours, you need to:
Remove all salvageable valuables from the home
Contact utility companies such as gas and electricity to turn the utilities off
Repair any broken windows or doors and fully secure the home to prevent thieves
Get in touch with the local authorities
Contact your insurance company to make them aware of the fire
What not to do:
Until you are given the go-ahead, do not enter your home
Do not turn on any utilities such as gas, electricity or water until a professional confirms it is safe to do so
Do not start your vehicle if it has been damaged
Do not try to clean any of the smoke damage yourself. You must leave it to the professionals who will have the correct safety equipment and experience in place.
The next steps
One of the most important steps after a house fire is to get in touch with your insurance company. There are numerous factors they can help with, including:
Repair damage
Estimation of repair and damage costs
Advice on hiring the right contractors
Storage for possessions while you are without a home
Inform you of the laws necessary
Help you secure your home in the aftermath
If you suspect that you are dealing with a case of arson, fire officials will put rules in place when visiting the location to prevent you from affecting any possible evidence.
The final steps
Organise a 'damage' inventory
You need to make a list of everything that was damaged or destroyed in the fire – as much as you can remember. The more detail you provide, the better, as this will help with making your insurance claim.
Make sure to make a note of how much you paid for everything, the dates they were purchased and, if possible, any receipts you may have for the items. Your insurance company will also help you take the right security precautions to ensure your home remains safe and untouched, with any windows or doors boarded up for extra protection after the fire.
As tempting as it may be to clear out damaged goods, you must not throw anything away until your claim has been settled.
Contact utility suppliers
It's important to contact the utility companies you use for electricity, gas and water if any of them were damaged or disconnected due to the fire. You need to get in touch and arrange either a repair or reconnection. Do not try to turn on the systems yourself, this can be incredibly dangerous and you can put yourself at harm.
Paying your mortgage or rent
However frustrating it may be to find temporary accommodation, you are still required to keep up with rent or mortgage payments after the fire unless you have come to an arrangement with the property owner or mortgage supplier.
Dealing with mixed emotions
A house fire can devastatingly impact your home and family. Unexpected disasters can cause a great deal of stress, and dealing with such emotion can take its toll when brushed under the carpet. Make sure to seek the appropriate support that you and your family may need to truly recover from the devastation, whether that be counselling or support from local charities. It's essential that you heal emotionally.
Fire and smoke curtains save lives and structures
Your local fire and rescue service will make sure you have all of the resources and information you need to deal with the aftermath of a house fire.
Coopers Fire is a leader in fire safety. We manufacture industry-leading fire curtains and provide educational training courses and consultancy. Save lives and buildings, with fire and smoke curtains. To learn more, call us on 02392 454 405 or email info@coopersfire.com