Coopers Fire will be virtually online at Firex Connect 2021 booking online meetings throughout June 2021.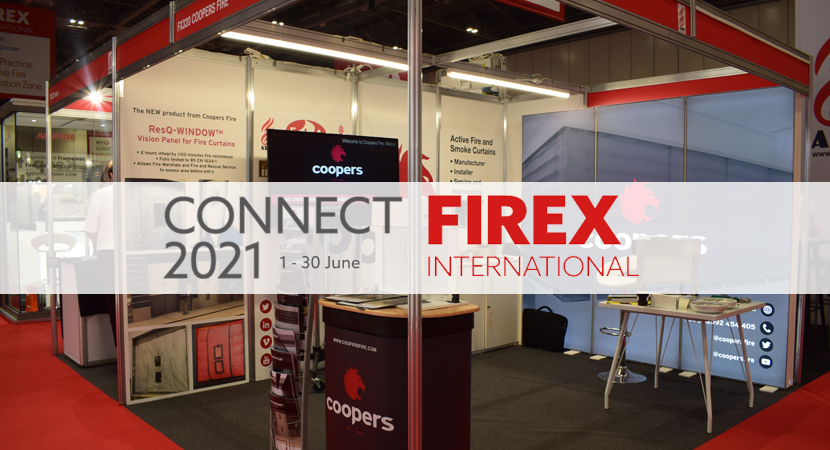 This year Firex 2021 will be hosted online through Firex Connect 2021. Connect 2021 is your first opportunity to come together with the fire safety community online from 1-30 June. Connect 2021 will give attendees the opportunity to make up for lost time by browsing fire safety solutions, connecting with suppliers and getting up-to-date on the latest legislation from the comfort of their homes.
During the month long event, you will have the opportunity to book meetings with us online through the online portal.
Book here on our virtual stand
Meeting with us will give you the chance to discuss the latest Coopers Fire products, to learn more about standards and compliance involved in fire and smoke curtains and a chance to book a free RIBA approved CPD with us.
Coopers Fire welcome all International and UK attendees at Connect 2021.