The FireMaster® Egress fire and smoke rated curtain is a vertical deploying curtain barrier assembly developed by Coopers Fire to allow occupants to egress through to safety. The FireMaster Egress has been developed to protect openings in walls, lobbies and lift openings in commercial buildings.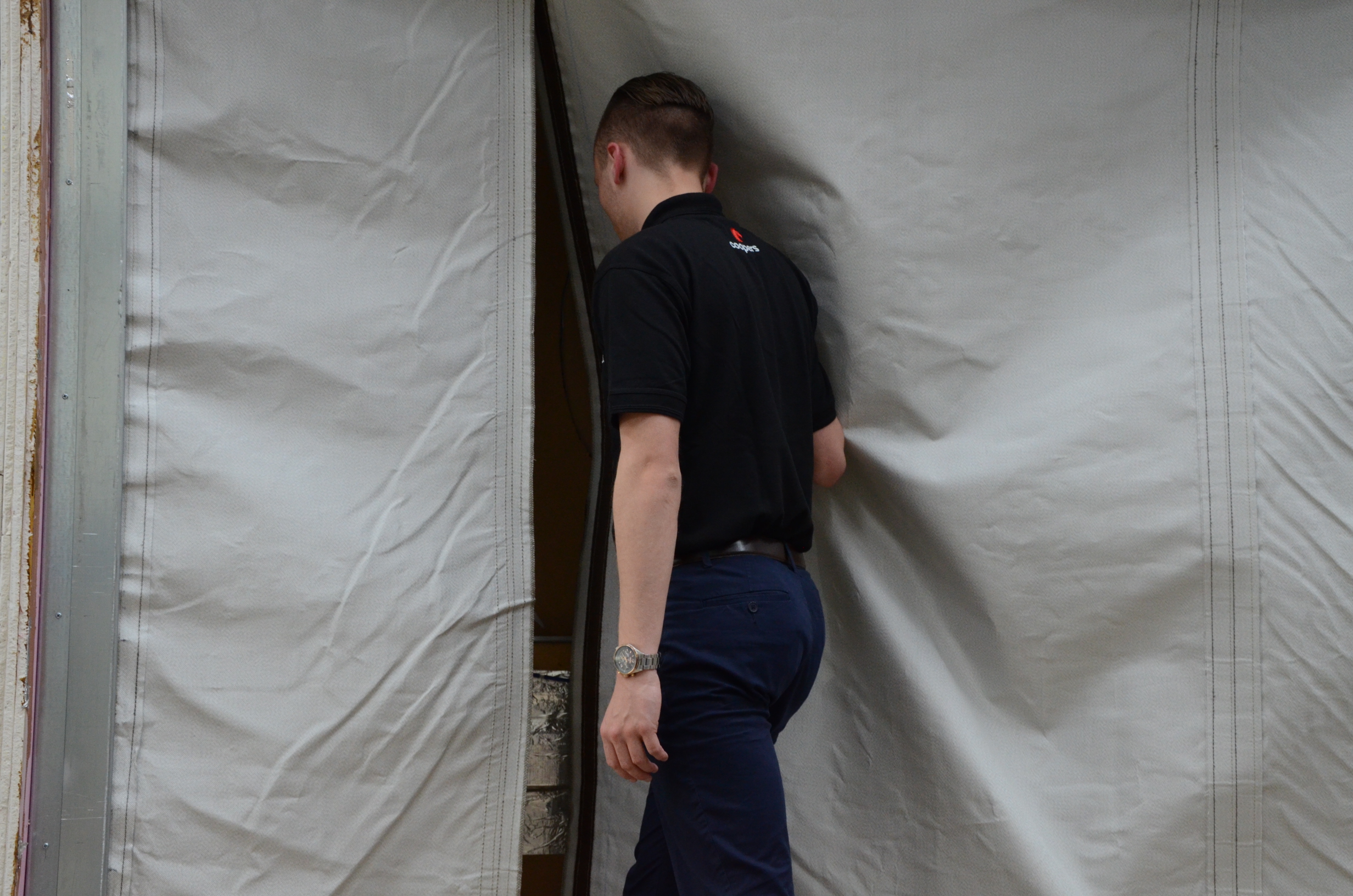 Applications: Lobbies and Receptions, Opening in Walls, Egress and Corridor Separations, Compartmentation, Stairs and Escalators, Lifts and Lift Lobbies, Protected Means of Escape
The FireMaster Egress (formerly known as the FireMaster evacU8 D200E) is approved to provide cross corridor separation and is supplied with the Coopers Total Gravity Fail Safe (TGFS) system, side guides for smoke leakage control, variable speed and controlled descent.
The FireMaster Egress fire and smoke rated curtains are manufactured to 18 metre widths with a maximum drop of 6 metres and with fixing options to suit all types of ceiling configurations.
The FireMaster Egress is a retractable, active fire curtain that has one or multiple soft-surface egress doors in the curtain so once it has been deployed it allows occupants to pass through.
The FireMaster Egress fire curtain is generally specified in countries outside of the UK and Europe.
The soft-surface egress door can be pushed open with less than 14kg of force applied to the interior surface. Once opened, a building occupant can easily pass through for egress. Our swinging technology also allows the soft-surface egress door to automatically return to its fully closed fire and life safety position.
The curtain can be integrated with both solid and suspended ceilings and will remain hidden within the ceiling until deployed. Tested to UL standards to protect against fire for 240 minutes (20 minutes pre-hose stream).
Please note: This product is tested to UL standards only. It does not have BS or EN approval.
FOR FIRE PROTECTION CLASSES EXPLAINED – click here
All fire and smoke curtains are manufactured to bespoke sizes. To discuss your requirements GET IN TOUCH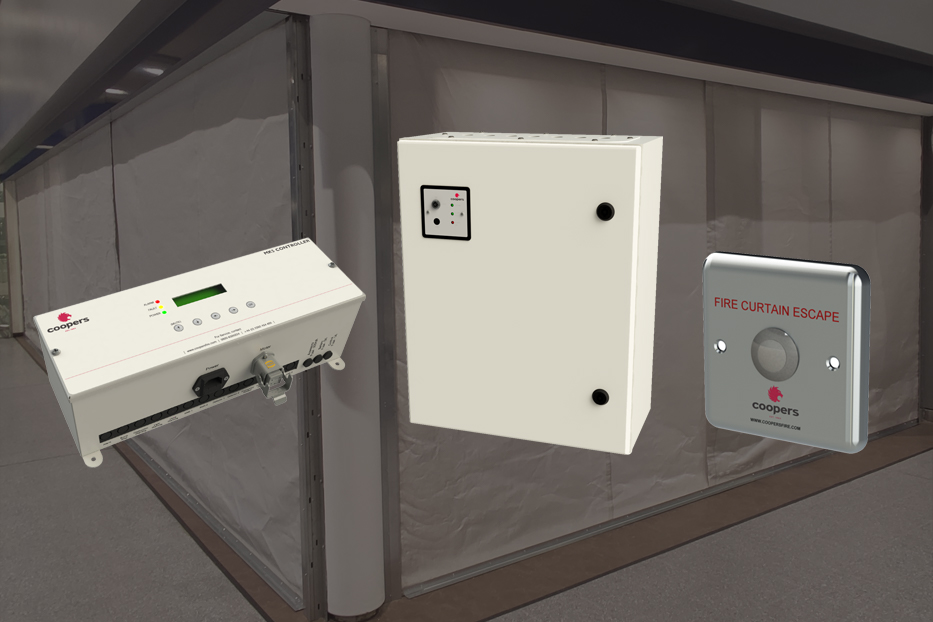 Resources
There are different features available for the Coopers Fire range of fire curtains and smoke curtain barriers. Click on the button below to find out more about Optional Extras, Drives and Controls, Site Wiring Diagrams and other product-related downloads.