Select your Product Standard:
The FireMaster® fire curtain has been developed by Coopers Fire to deploy vertically to provide protection against fire is tested to BS EN and UL standards.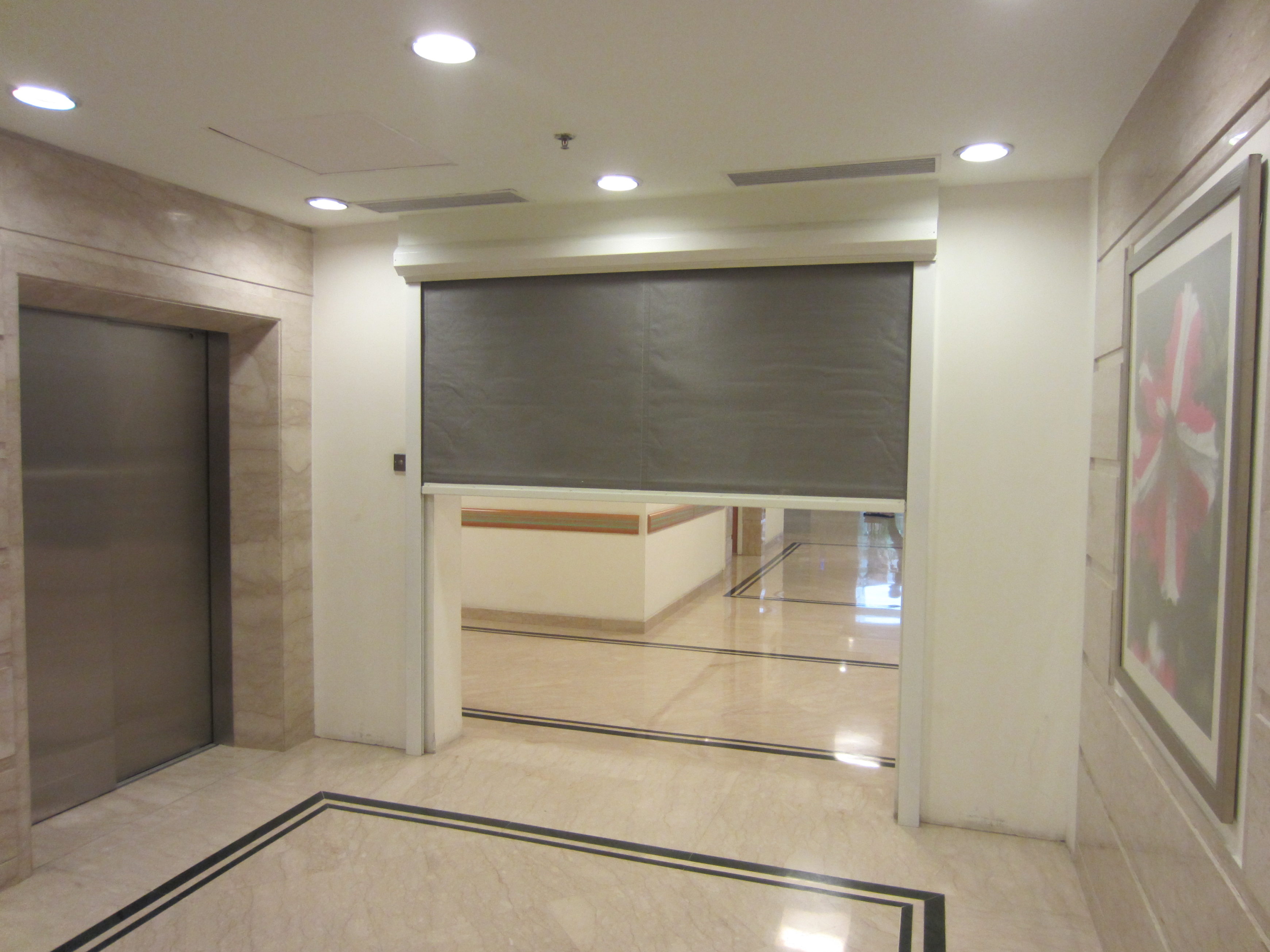 Applications: Atrium, Lobbies and Receptions, Opening in Walls, Egress and Corridor Separations, Boundary Protection, Compartmentation, Stairs and Escalators, Lifts and Lift Lobbies, Protected Means of Escape
Developed and manufactured by Coopers Fire, the FireMaster is supplied as standard with our Total Gravity Fail Safe (TGFS) system with variable speed and controlled descent and includes side pressure channels or side guides reducing smoke leakage. Remains hidden within the ceiling until required.
The FireMaster has been engineered to work in most commercial buildings and can be manufactured to meet any width.
FOR FIRE PROTECTION CLASSES EXPLAINED – click here
Select your Product Standard: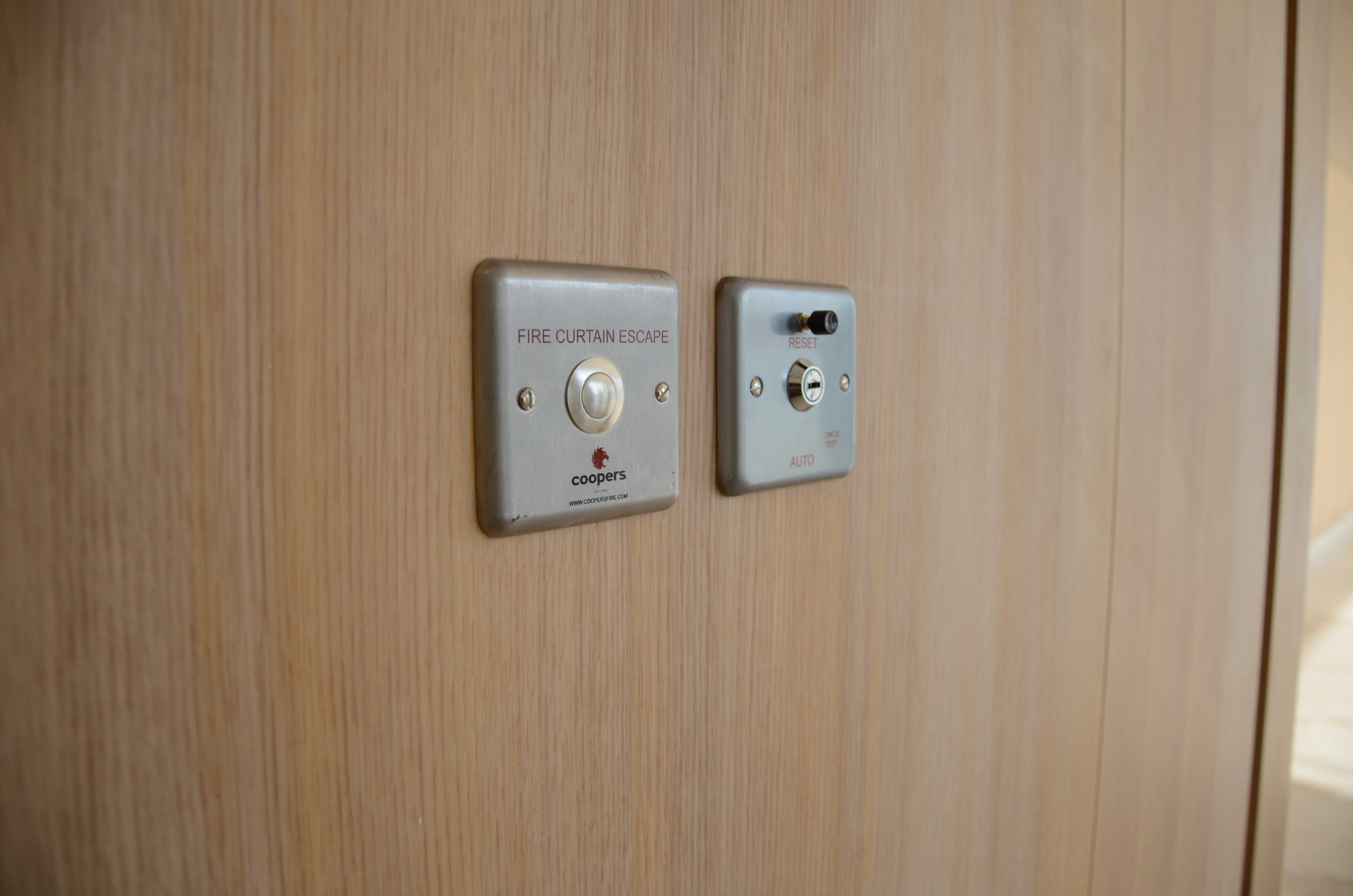 Optional extras
There are a number of Optional Extras available for the various control panel types offered by Coopers Fire for Fire Curtains and Smoke Curtain Barriers. Use the table below to decide what optional extras can be used and click on the title to find out more by reading the relevant datasheet.