While you may not notice fire safety signs immediately as you enter a building, they are an essential factor in every commercial building.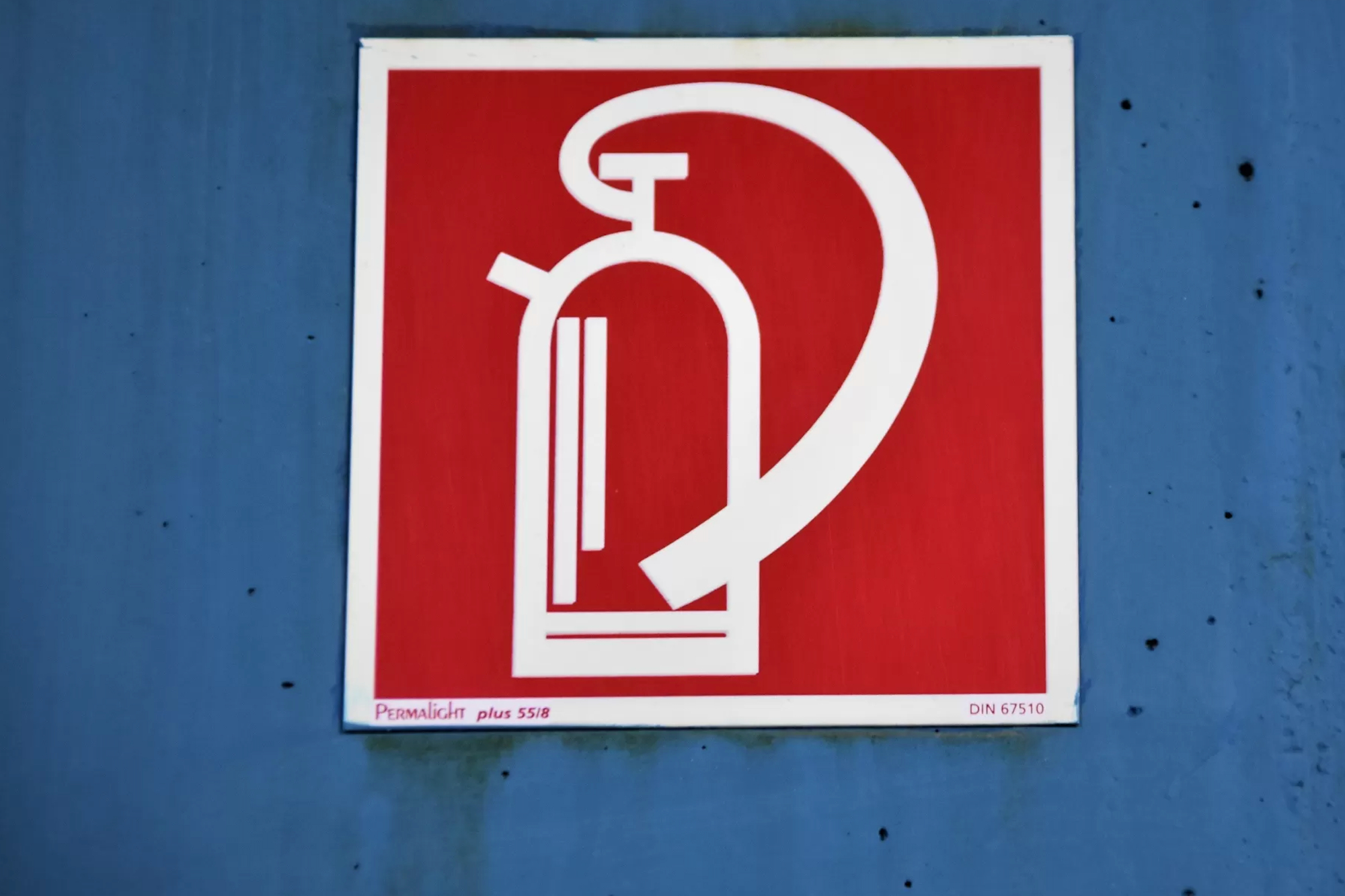 Under the Regulatory Reform (Fire Safety) Order 2005 legislation, it states that commercial properties must present several particular signs depending on the size of the property.
It's important to have the correct knowledge of fire safety signage to ensure everyone in the building remains safe in the event of a fire.
Here at Coopers Fire, we have explained the different types of fire safety signage and their meanings below.
The importance of fire safety signage and their meanings
Fire safety signage provides reassurance to evacuees in an emergency. A guided route supported by the use of signs can help assist those who may be unfamiliar with the building to escape as safely and efficiently as possible.
Fire assembly points
Establishing a fire assembly point is crucial so that there is a dedicated location for staff and visitors to come together in a designated safe area. The premise of a fire assembly point sign is to point out where the chosen area is so everyone is aware.
The location must be accessible for those with mobility issues and should be outside the building, away from any dangerous points or flammable materials.
Fire exit signs
Fire exit signs are required in larger buildings where the exit may not be obvious. This sign needs to refer to the nearest escape point, helping guide those who are not familiar with the building. The safety of visitors is just as important as the safety of building occupants.
Fire equipment signs
Fire equipment signs take a more detailed approach. For example, a fire extinguisher sign will require details of which class of fire they are designed to extinguish, and how to operate them in the event of a fire. A fire alarm sign is needed to notify where the alarm is located.
Other equipment signs, such as hoses and fire blankets, are only required if the building has said equipment on site. All signs must be located alongside the equipment itself to ensure that users have the relevant instructions on how to operate the equipment.
Fire action notices go hand-in-hand with fire alarm signs because they will alert all occupants of the fire procedure to follow after the alarm is activated.
Fire action notice
A fire action notice is arguably the most essential of all fire safety signs as it is a mandatory requirement in every commercial property. Fire action notices break down the actions needed to take in the event of a fire. Instructions usually include:
Sound the closest fire alarm
Alert the fire brigade
Evacuate the premises
Find the mutual assembly point outside
Guidance on what not to do (Return to the building before instruction, gather personal belongings)
Fire door signs
Fire doors must always be kept shut to prevent fire and smoke from passing further through the building. A fire door sign will ensure that everyone knows the rules regarding fire doors. Without a sign, if fire doors are kept open, fire and smoke can travel through the property at a much faster rate.
Learning the code
All fire safety signs play an important role in the overall safety of a building, and each will be organised by colour to represent a particular category. Green signs will inform occupants on where to go during an evacuation. Blue signs encourage occupants to take action, such as keeping fire doors closed or keeping the area clear of obstructions. Red signs are paired with fire equipment instructions.
The purpose of fire safety signs is to keep everyone safe. Knowing the fire safety signs and their meanings is essential to prevent the risks of fire and take the correct measures moving forward.
Coopers Fire is dedicated to advancing fire curtain and smoke curtain technology and improving ways to safeguard life and property. Get in touch with us today to see how we can help improve your property's fire safety.