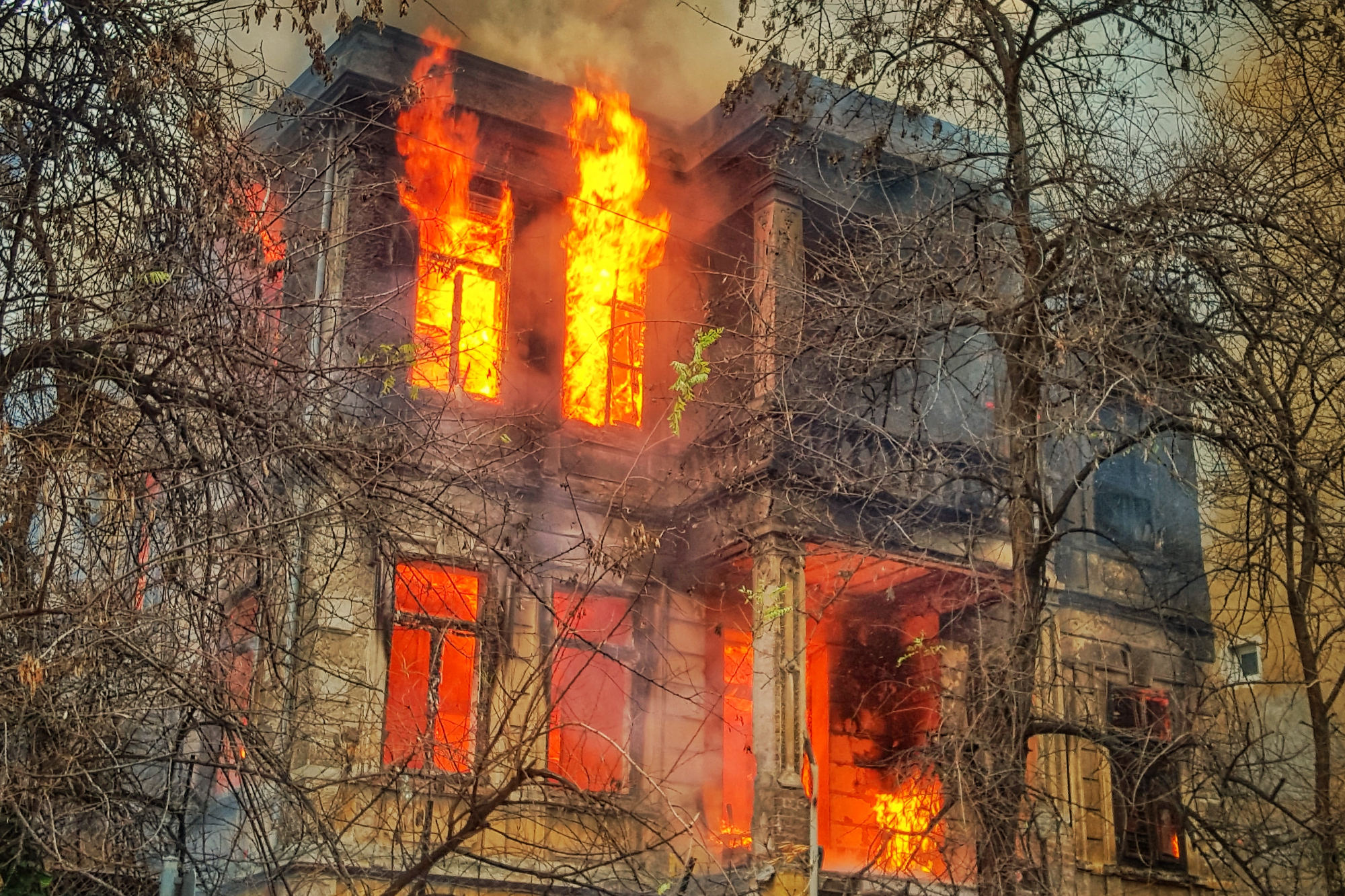 These buildings are admired globally for their architectural beauty, cultural significance and historical importance. However, when it comes to fire protection, historic buildings pose unique challenges, and they require specific fire protection measures to ensure life safety.
In this article, we'll be discussing the need for fire resistance measures in historic buildings and the impact fire can have on these treasured structures.
Fires in historic buildings
Fire safety advice and fire protection measures play a key role in the protection of historic buildings. Some famous fires, such as the one at Windsor Castle in 1992, remind us of the dangers involved in such events. The fire damaged a significant portion of the castle, destroying 115 rooms as well as causing the loss of valuable artworks, furniture and artefacts.
This incident was a wake-up call for many historic building owners, and it highlighted the importance of fire protection measures in preserving heritage buildings. Since then, there has been increased awareness of the importance of fire safety and the implementation of fire protection measures in historic buildings.
Another stark reminder of the importance of fire protection for historic buildings is that of the Notre Dame Cathedral fire in 2019. The fire caused significant damage to the iconic cathedral, with the roof collapsing and the spire being destroyed. This devastating event sent shockwaves around the world, highlighting the fragility of cultural heritage and the need for effective fire protection measures.
Despite the immense efforts of firefighters, the fire spread rapidly due to the location and complexity of the building, and the lack of an adequate fire protection system. This event was a reminder to building owners of historic structures everywhere of the need to take fire protection seriously to ensure the preservation of these valuable structures and artefacts for future generations.
National Trust – The fire at Clandon Park
The fire at the National Trust's Clandon Park in April 2015 was a tragic event that highlighted the importance of effective fire protection measures for historic buildings. The fire destroyed much of the building, including ornate ceilings, artwork, and furniture.
The incident was a shocking reminder of the threat that fire poses to buildings of historical importance, and it reignited debates about the importance of fire safety and emergency planning for heritage buildings. The National Trust has since taken significant steps to improve fire safety measures across its portfolio of heritage buildings, including the installation of modern fire detection systems, and sprinkler systems, and the development of more robust emergency plans to ensure that any future incidents are quickly and effectively contained.
Hampton Court Palace London
The fire at Hampton Court Palace in London occurred in March 1986. It began in a Grace and Favour apartment, lived in by Lady Daphne Gale who sadly died in the fire. The fire severely damaged large parts of the William III King's State Apartments, costing a whopping £36.5million in restoration costs.
The palace, built in 1699, has been a royal residence for many monarchs and suffered serious damage to several of its most historic rooms, including the Great Hall and the Chapel Royal.
Firefighters worked through the night to bring the blaze under control, but it was not fully extinguished until the following day. Fortunately, no one was injured in the fire, as the palace was closed to the public at the time.
Fire protection for historic buildings
Historic buildings are more susceptible to the devastating effects of fire hazards compared to more modern buildings. In the event of a fire, the risk of fire spread is higher in historic buildings due to the nature of construction, flammable materials and the potential lack of adequate means of escape routes for occupants.
This heightened fire risk means that building owners of historic structures must take fire protection seriously and develop an effective fire protection strategy to protect their occupants, and the buildings themselves and maintain regulatory compliance.
Fire protection for historic buildings: How do regulations differ?
Fire safety regulations for heritage buildings differ from those for new construction, and this poses additional challenges. For most heritage buildings, they are subject to Listed Building and conservation area regulations.
Fire protection for historic buildings involves much more than installing fire extinguishers, sprinkler systems and automatic fire detection. It requires practical advice, a thorough understanding of the fire risk, and a willingness to implement fire protection measures that go beyond simple compliance with building regulations. Fire protection for historic buildings must be balanced with the preservation of ornate ceilings, historic carvings and other features which are an integral part of these wonderful buildings.
How fire protection has changed
Fire protection has come a long way since some of these famous buildings were first built. In the past, fire protection was not a significant consideration, and many older buildings were constructed using flammable materials such as timber and thatched roofing.
The lack of mid-to-late 20th-century fire protection measures meant that many older buildings were highly susceptible to fire hazards, and the capacity for early detection and suppression was limited or non-existent. The development of fire safety regulations has since changed the way in which fire protection is viewed, and today, these fire measures have to be taken seriously and must be an integral part of any building's design.
The installation of effective fire safety equipment such as fire curtains, alarm systems, sprinkler systems, fire-resistant materials, fire doors, fire extinguishers and fire suppression systems are among the measures that can now be implemented to ensure life safety in historic buildings. Additionally, the increased awareness of fire safety regulations has helped to prioritise fire protection in heritage buildings, taking into account their unique architectural features and importance to cultural heritage.
Speak to us about your fire safety
It's important to be aware of these potential fire hazards in a historic building, especially when navigating specific building materials and design. By taking steps to safely implement fire protection in even the oldest of buildings, you can help keep your building from the risk of fire.
Get in touch with us today to learn more about how we work with building owners to implement fire safety systems, including fire and smoke curtains – to keep buildings, their contents and visitors safe.