Fire curtains recognised in latest edition of BS 9999:2017 referring to BS 8524.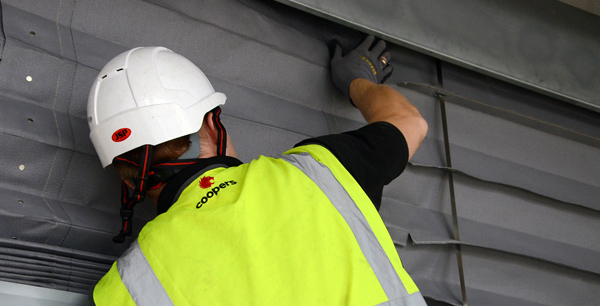 Fire curtains are increasingly being used within fire safety engineered solutions in complex building design. This is recognised in the latest edition of BS 9999:2017 which offers recommendations for their specification, installation and maintenance.
Design for life
Used in place of traditional compartmentation, fire curtains offer greater flexibility to designers, enabling larger open plan areas as part of a fire engineered solution. However, since they often replace other fire safety measures, they play a vital life safety role and must be maintained to high standards to ensure they will perform as expected in the event of a fire.
Fire curtains offer a flexible method for creating compartmentation and protecting means of escape. When used as part of a fire-engineered design solution, they become a critical element of that design.
The increasing role of fire curtains in modern buildings has been recognised in the latest edition of BS 9999: 2017; Code of practice for fire safety in the design, management and use of buildings. This gives recommendations and guidance on the design, management and use of buildings to achieve reasonable standards of fire safety for all people in and around them.
It also provides guidance on the on-going management of fire safety within a building throughout its entire life cycle, including guidance for designers to ensure that the overall design of a building assists and enhances the management of fire safety.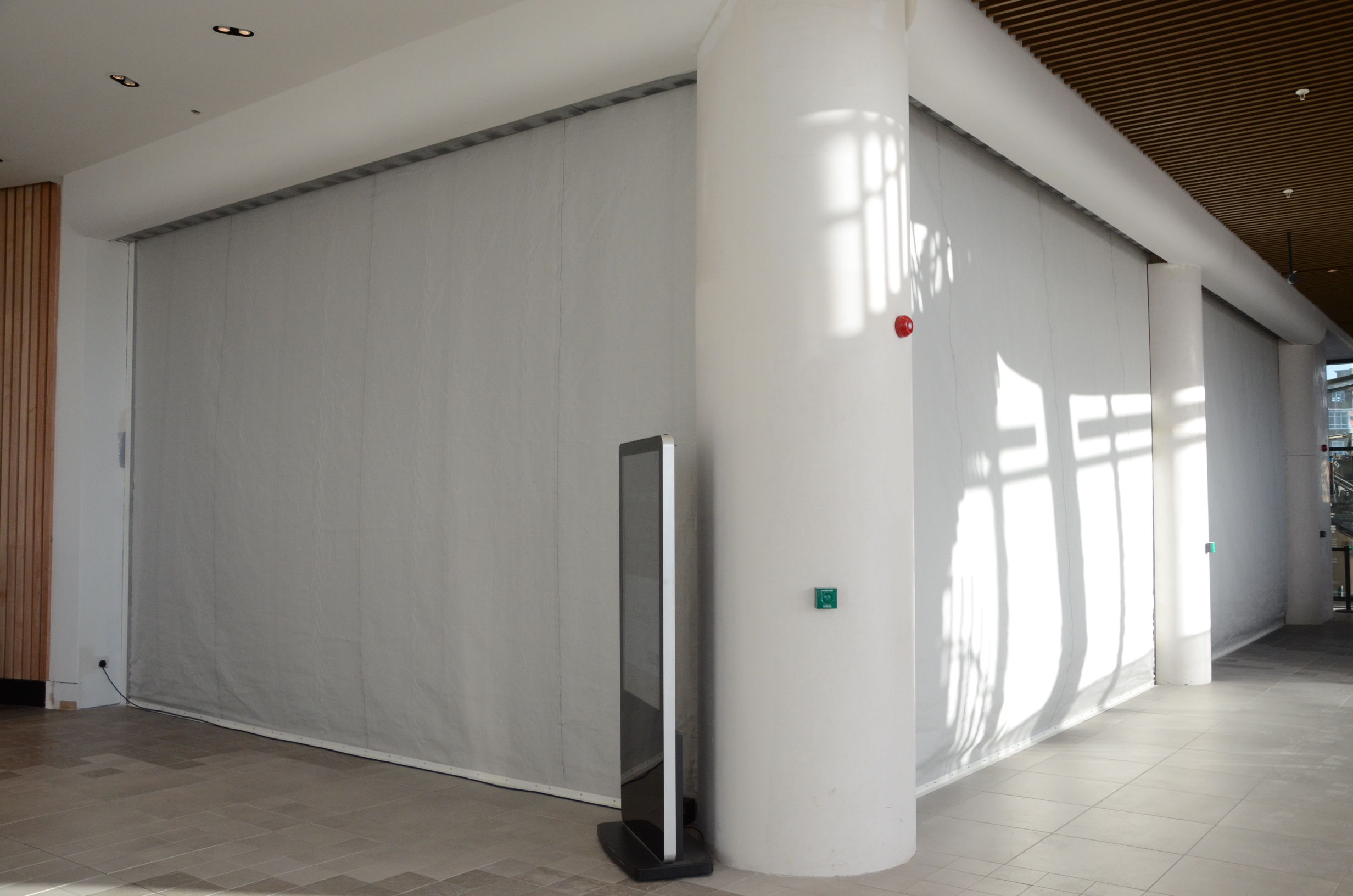 The new standard outlines recommendations for the use of active fire curtains in protecting means of escape and as part of a smoke control strategy within complex buildings such as shopping complexes. In addition to providing recommendations for the design of such systems, the new standard recommends that fire curtains should be specified, tested and installed in accordance with BS 8524-1 and BS 8524-2; Code of practice for application, installation and maintenance respectively.
This highlights that the maintenance of fire curtains throughout their lifetime is just as important as the initial specification, since should a curtain fail to deploy to its operational position, the fire-engineered design solution would be compromised.
Fire Curtain Specification
BS 9999: 2017 details a range of recommendations for the design of active fire curtain assemblies in buildings. These recommendations include ensuring that such systems should be initiated by an appropriate automatic fire detector and that they must be self-closing under gravity.
The standard lays out a number of safety recommendations for active fire curtains stating that all measures must be relevant to the risk. Recommendations include a capability for multi-stage deployment, inclusion of emergency retract controls and obstruction warning devices. The standard also recommends that deployment speeds should range between 0.06m/s and 0.15m/s.
It recommends that fire curtain assemblies must achieve the same standard of fire resistance and smoke separation as the element of structure being replaced and that when fire curtain barriers are used to protect a means of escape route, the escape route width should be increased by the stated deflection of the fire curtain fabric element (the deflection zone).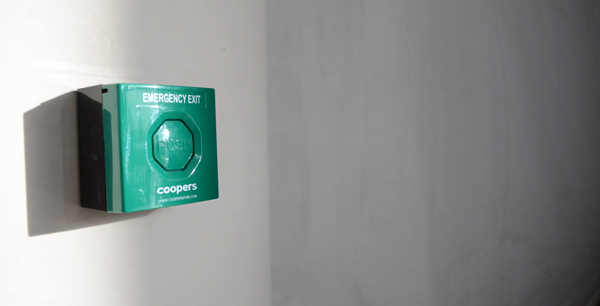 The standard recommends that all such assemblies must meet the requirements of BS 8524-1: Active fire curtain assemblies. Specification. This provides recommendations for the design, testing and classification of active fire curtain barrier assemblies.
In addition to fire-resistance tests for the complete assembly, BS 8524-1 covers every aspect of the constituent parts that make up the finished assembly; including the fabric curtain materials, the motor drive systems, its frame and its electrical power and control systems with all associated ancillary devices. It requires a series of operational tests prior to fire testing on the furnace to ensure the components all work independently of each other and that a fully operational fire curtain is fire tested.
Correct Installation
BS 9999: 2017 also recognises the importance of providing building owners with documentation on the fire safety measures installed in a building and calls for planned inspection, maintenance and testing procedures to be established and used to ensure that all fire protection systems can operate effectively when required.
It states that documentation should include 'a full description of all the active fire safety measures, including detection, alarm, suppression, and smoke control systems, fans, dampers, and fire curtains' and recommends that fire curtains should be installed and maintained in accordance with BS 8524-2: Active fire curtain barrier assemblies. Code of practice for application, installation and maintenance.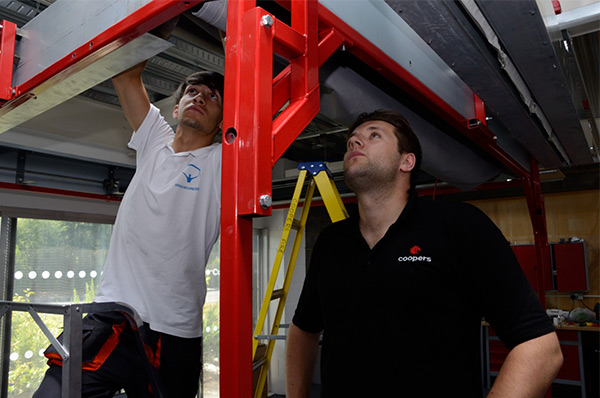 This places strict requirements for specifying barrier assemblies; system design and installation; and offers guidance on assembly selection, operational performance and methods of deployment. It also offers advice on scenarios where fire curtains cross access/egress routes as well as the installation of emergency egress controls, power and warning systems. It highlights that it is important to assess the capabilities of the likely occupants of a building when determining whether such systems would be appropriate.
BS 8524-2 recommends that fire curtains, should be accompanied by a completion certificate which provides details of exactly what has been installed. It also recommends third party certification as a way to ensure the use of quality products and installers, noting that completion certificates, fire test certificates and any information supplied should be checked against the information on the issuing authority's website to ensure that the product installed matches the design specification.
Ensuring Competency
BS 8524-2 requires that planned inspection, testing and maintenance should be carried out by a 'competent person who is able to check and confirm that barrier assemblies are operating and performing effectively, when required' and that all such tests are accurately logged. Similarly, it recommends that maintenance, servicing and testing are conducted in accordance with the manufacturer's instructions.
Manufacturers, such as Coopers Fire, offer specialist after care packages, tailored to your specific requirements. This is the best way to ensure that fire curtains will operate as expected in the event of a fire. Coopers Fire products are third party accredited by Exova Warrington fire and has IFC (International Fire Consultants) approval for the installation and service of fire curtains. All of its engineers are factory trained at its in-house training facility.
Regular Checks
There are a series of regular checks recommended by BS 8524-2. Some of these can be undertaken by the Responsible Person on site, others must be undertaken by a competent engineer as part of a planned maintenance programme.
As part of their regular risk assessments, clients should check for obstructions that might prevent the curtain from deploying, such as alterations to cosmetic finishes, lighting, shelving, sales displays or racking, furniture or temporary displays.
They should also remember that changes to the building layout or to activities within it could impact on the installed fire safety systems. For instance, if a wall has been moved or removed then the protection offered by a fire curtain may be affected.
At least monthly, and on escape routes weekly, the curtain should be test operated. If it forms part of a smoke control system protecting a means of escape, the barrier assembly should be operated in conjunction with the smoke control system, at least every three months.
BS 8524-2 also recommends that tests are undertaken at the same time each week so that all staff are familiar with the system's operation. It recommends that all maintenance staff should be fully trained by the manufacturer.
The client should undertake a test at least monthly for self-closing devices and automatic release mechanisms via a test switch. They should also check that the sensory detection equipment and self-test facility is functioning correctly.
An inspection should be undertaken by a qualified engineer at least annually. Coopers Fire recommend an annual inspection in domestic premises or small offices but at least 6-monthly inspections for large installations such as shopping malls etc.
Service engineers will check the security of fixings, mechanical parts and linkages to other systems such as the fire alarm and smoke control systems and undertake a range of electrical checks. These include testing the power draw of motors; charging capacity of batteries and their ability to hold charge and the operation of the brakes.
The batteries perform an essential role as they ensure that the system will operate in a mains power cut. Batteries are designed to last around two years, but this time can be extended with regular servicing.
Smoke seals also play a vital role. The older design of external silicone seals were prone to vandalism and damage due to obstructions but the more modern systems now use internal seals that are less prone to damage. Any replacement seals should be of the same formulation, dimensions and configuration as that in the manufacturer's fire test report(s) and should be fitted in accordance with the manufacturer's instructions.
Fire curtains offer a flexible and cost-effective alternative to traditional compartmentation, particularly in modern complex buildings. However, they play a vital life safety role and must be adequately maintained to ensure they will perform as expected in the event of a fire. Fire curtains are life-cycle products so, when specifying a system, it is essential to consider the whole package from quality, performance, installation and maintenance through to after sales care.
Regular tests to be undertaken by the Responsible Person
Ensure maintenance staff have received training from curtain manufacturer/supplier
Check that all curtains are free of obstructions within their descent path
Check that there have been no additions to walls or surfaces in the vicinity or in the descent path, which could interfere with the curtain deployment
Operate all units in test mode to their fire operational position
Visually inspect curtains for signs of damage
Reset system and ensure all curtains retract to their fire ready position
Enter test time, date and inspectors name on record sheet
Report any operational difficulties or failures to your specialist fire curtain service provider