Coopers Fire are compliant to the UK Government guidance to ensure our workplace is a safe environment.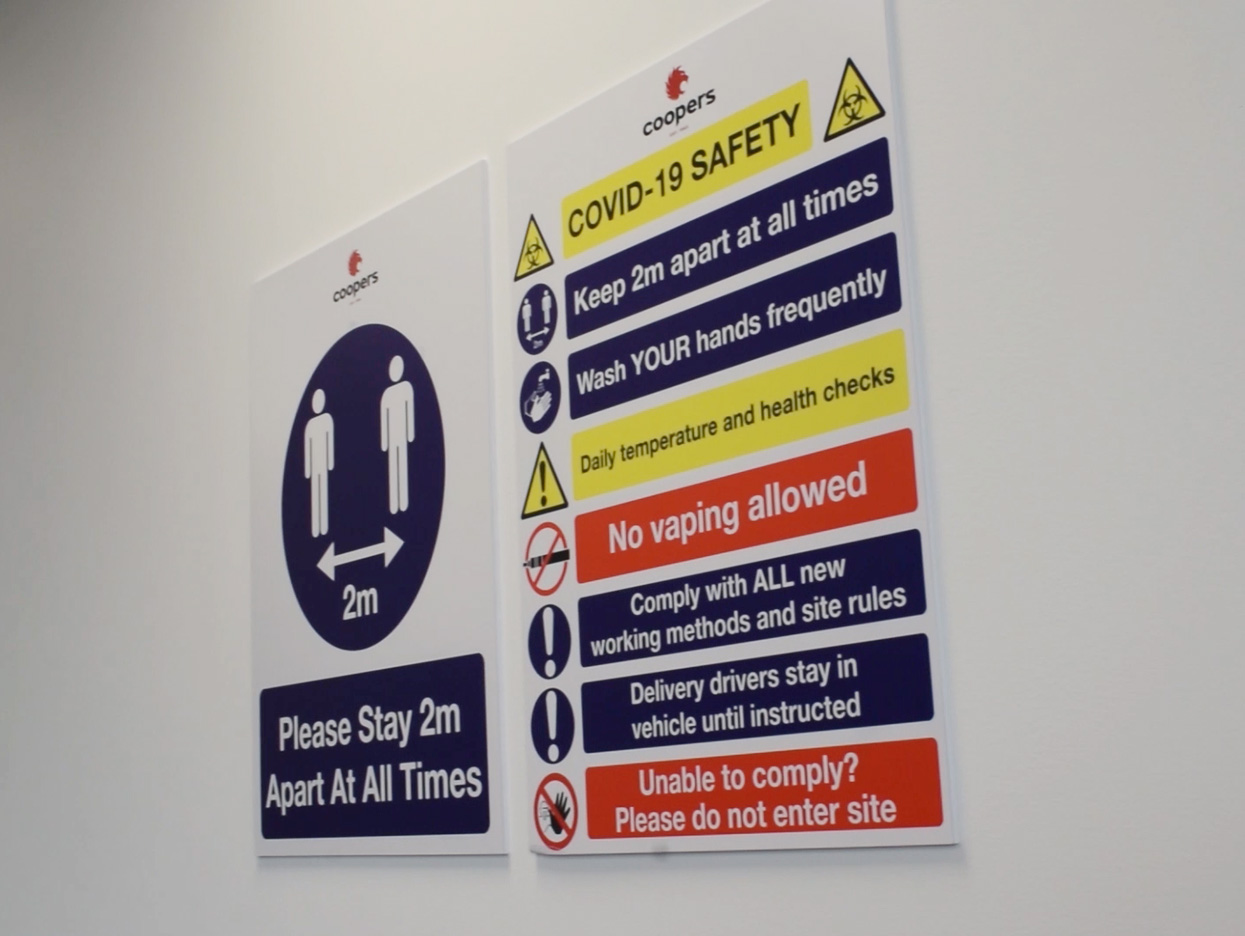 Coopers Fire have continued to closely monitor developments of the Coronavirus pandemic and are making use of the UK Government guidance and advice to ensure our workplace is a safe environment.
The safety of our employees is our number one priority and we understand how important it is to work safely and support our workers' health and wellbeing during the COVID-19 pandemic. The business has adopted strict rules on social distancing at our manufacturing facility in Waterlooville, UK.
Coopers Fire have risk assessed and managed the risks of COVID-19. From the measures we have taken, we are now able to protect workers through everything reasonably practicable to minimise the risk to their health and safety, whilst recognising we cannot completely eliminate the risk of COVID-19.
Following on from the risk assessment, the certificate below confirms we are compliant with the UK Government Guidance. This certificate is also on display throughout the Coopers Fire factory and office: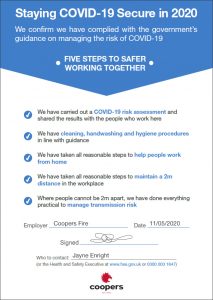 Coopers Fire are carrying out a detailed induction with all factory and office staff that are returning to work. The induction explains the measures that have been implemented as well as defining the new rules and restrictions that need to be adhered to. The induction register records that all staff working in the Coopers Fire factory and office understand how they can operate throughout the building in a safe manner.
Here are some examples of the signs and directions we have put up throughout the Coopers Fire building: