Coopers Fire raised £198.13 at their recent Macmillan Cancer Support Bake Sale.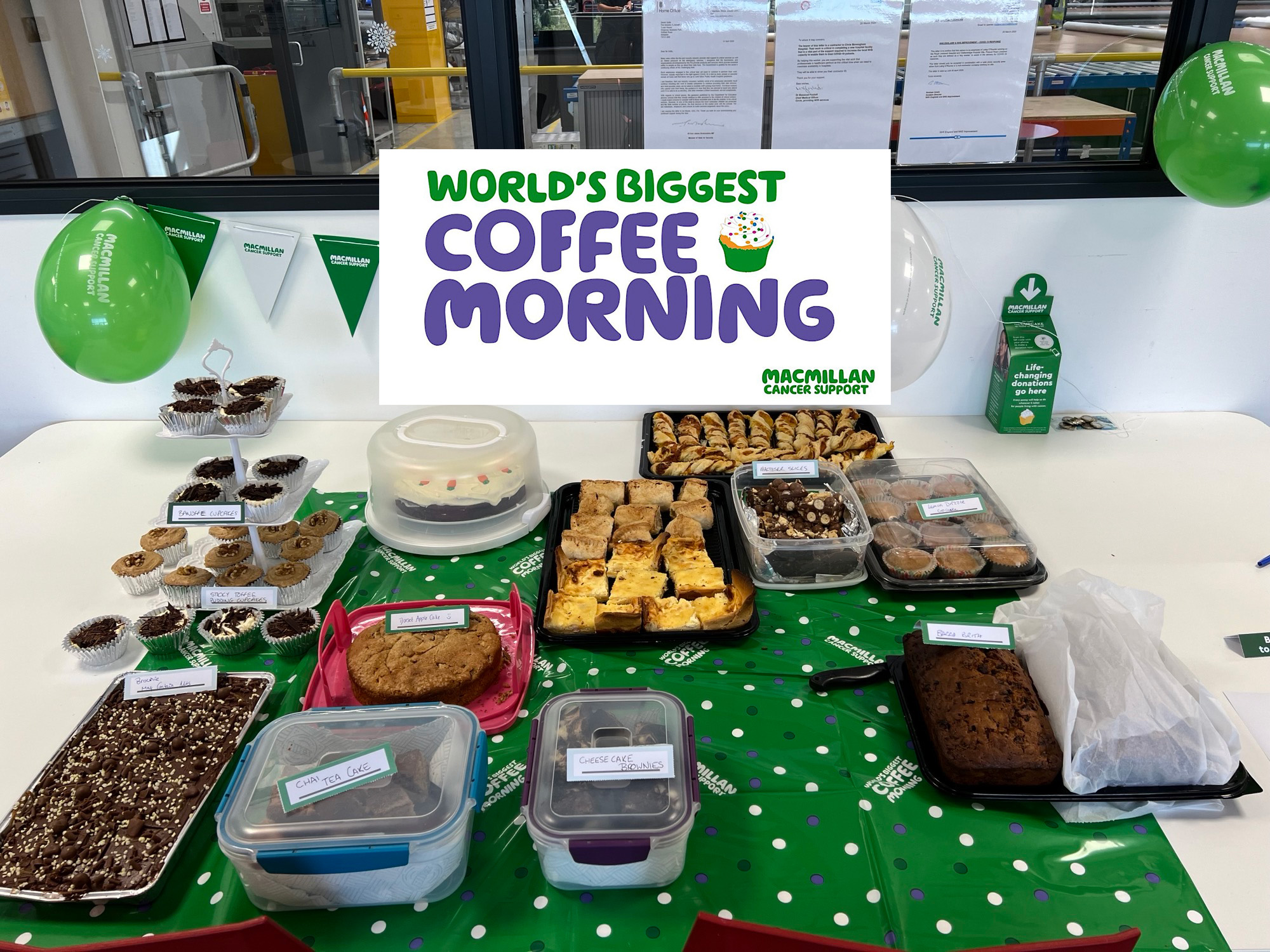 Founded in 1911 by Douglas Macmillan, Macmillan Cancer Support has since grown to be the UK's leading source of cancer support. Macmillan Cancer Support understand everyone's cancer journey is unique so they take the time to understand the individual, so they can provide tailored support, tools and inspiration to help the individual find the best way through.
Macmillan Cancer Support are millions of supporters, professionals, volunteers and campaigners. Together they make sure individuals are treated like a person – not just a patient – and get the support they need. Macmillan Cancer Support exists to help everyone with cancer live life as fully as they can, providing physical, financial and emotional support.
As part of their fundraising efforts, Macmillan hold an annual "Macmillan Coffee Morning", where people can host their own get togethers, varying from BBQ's through to company bake sales.
Coopers Fire hosted a bake sale alongside a fundraising dress down day, raising in total £198.13. A massive thank you to all the bakers and donations towards a good cause.