Coopers Fire are really pleased to have been able to support Waterlooville foodbank again this summer.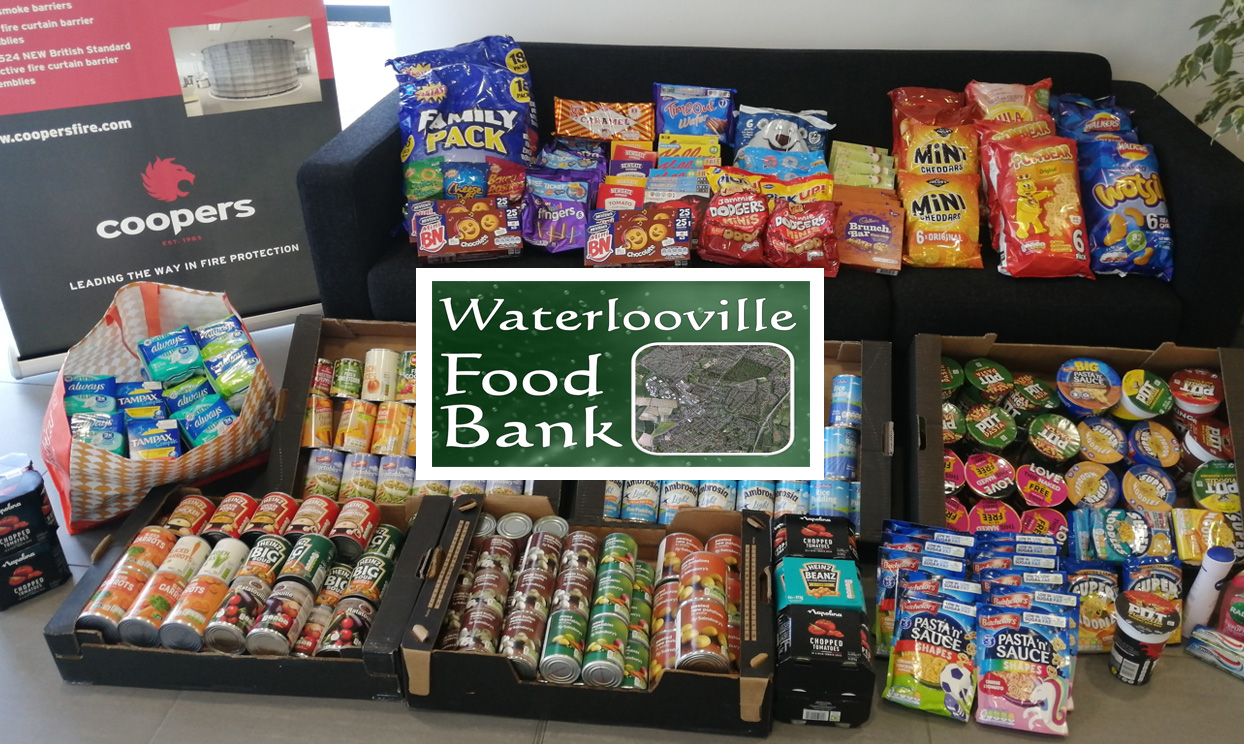 Rising energy prices, food bills, fuel costs and more. We're all experiencing them but for people on the lowest incomes this crisis isn't about the cost of living – it's the cost of surviving.
Every year food banks receive a spike in demand during school holidays with more families turning to food banks to make up for the loss of free school meals and having to pay for additional childcare during the holidays. The problem is expected to be worse this year. As it stands this summer will be unbearable for thousands of families. Not only that statistically food banks receive the lowest number of donations during the summer months. Waterlooville Food Bank work in our local area, alongside recognised organisations such as the Citizens Advice Bureau, Children Services, Schools, Housing Association and more to supply items to those in need in the local area.
Thank you to everyone who donated, the volunteers at the food bank were very grateful and said that it really means a lot.