In 2020, 42% of FRSs incidents attended were due to false fire alarms.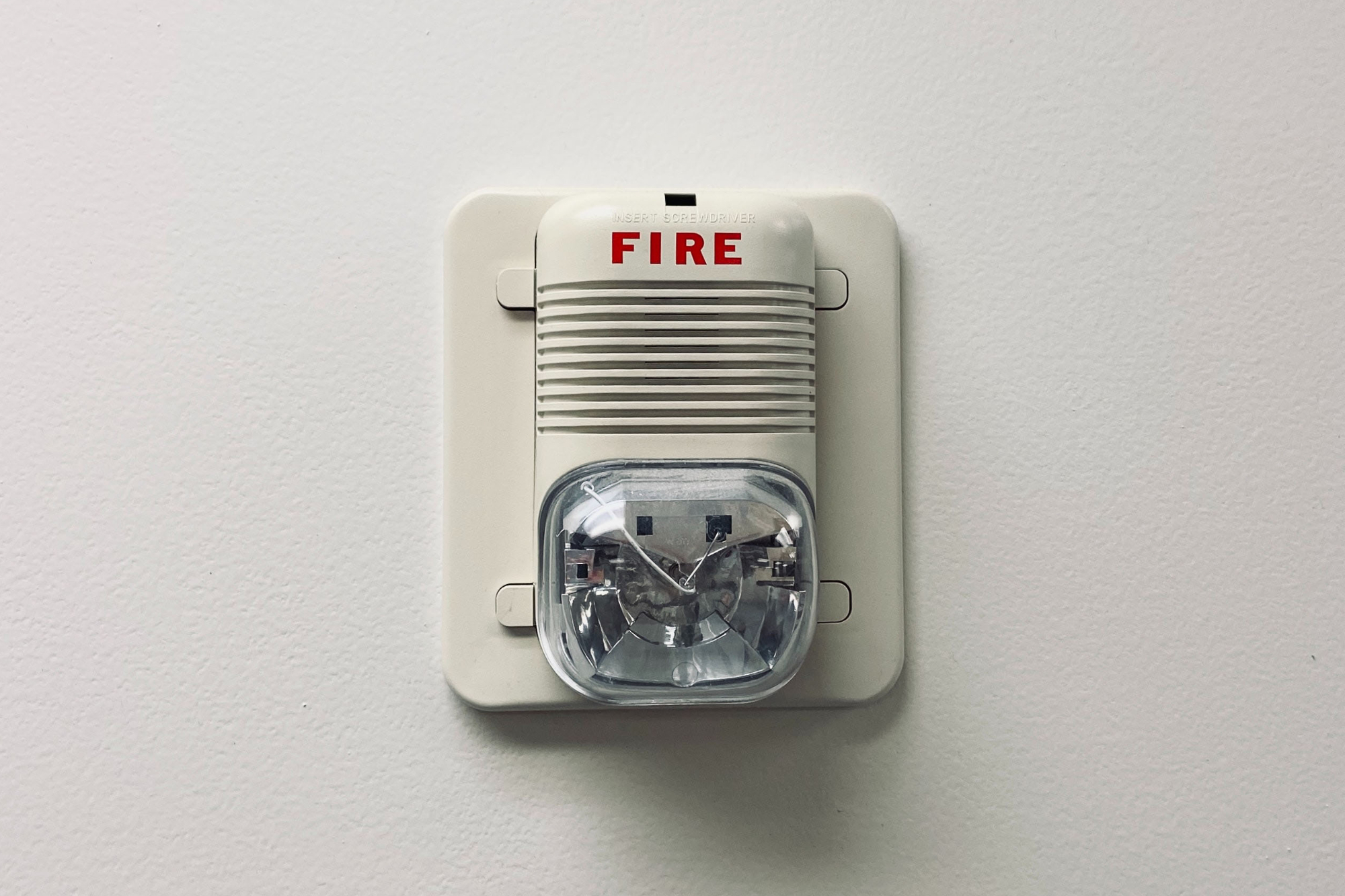 False fire alarms can cause a lot of disruption in homes and businesses alike. False fire alarms cost taxpayers over £1bn every year in the UK. And, with the risk of a fire department attending a false alarm and possibly missing a real emergency, common causes of false fire alarms need to be considered.
In reality, it isn't so much due to fire alarm and detection systems causing false fire alarms, it is most likely because of lack of training, limited responsibility and everyday mismanagement.
What is a false fire alarm?
A false fire alarm is essentially a signal from a fire alarm system that is not specifically alarmed by a fire. Since every fire alarm must be considered serious until investigated, a false fire alarm can cause a lot of unwanted disruption to your business and the building itself. Most companies will have a fire alarm system that alerts the local Fire Service, which creates a drama far more costly and time-consuming.
Automatic fire detection systems will be installed in most commercial buildings to keep properties and occupants safe from the event of a fire. While a fire detection alarm is something essential in your fire safety equipment, it can sometimes easily react to triggers that are not necessarily brewing fire.
What causes a false fire alarm to go off?
Triggers that set off a false fire alarm can be anything from smoke caused by cooking, cigarette smoke, aerosol sprays and even steam. Other reasons as to why a false fire alarm may occur are due to ill-suited locations or perhaps even due to vandalism. It is important to ensure you invest in a fire detection system that is high quality and well-maintained.
A good fire detection system should not produce more than one false alarm over any four week period.
The costly impact of false fire alarms
False fire alarms can affect both human and financial costs. Emergency services may attend a false alarm instead of a real emergency, leaving fire departments stretched and unavailable to those who need help.
Although no real fire has taken place, it is still considered a safety issue as a false alarm can encourage staff to not respond as they should in the event of a real fire – which could result in serious consequences.
In terms of financial loss, a false fire alarm can cause loss of staff productivity, production efficiency, increased insurance premiums and, depending on your line of work, out-of-action machinery due to shutdowns caused by the alarm.
For fire and rescue services, it is no question that false fire alarms cause a great strain on the department. Attending a false fire alarm can cost an immense amount of safety risk when fire crews are responding with blue lights driving through public areas. Not only that, it will affect an already tight budget and timeframe the fire and rescue service needs for real emergencies.
Businesses need to ensure they have effective, working fire alarm systems in place due to the Localism Act 2011. This act states that the Fire and Rescue service can charge for their attendance of false alarms by regular offenders with an automatic alarm system.
The charge can commence if the false fire alarm occurs in a non-domestic property and the resort is made due to incorrectly installed or malfunctioning equipment.
How to prevent a false fire alarm
Businesses must consider every precaution to avoid a false fire alarm. Ensuring that a regularly revised risk assessment is in place and that all fire protection equipment is up to date, as well as properly installed and maintained, is essential.
Appointing a professional to perform a risk assessment is important, as they know to make sure everything goes ahead as it should and as safely as possible. Make sure that all employees, especially new members of staff, are properly educated and fully aware of the fire safety management put in place.
If false fire alarms are happening regularly, you must seek guidance from a specialist, who can look at your fire protection system in great detail.
Place your fire alarms in their correct locations, as with heat sensors, and ensure you employ the right person with the correct training to be responsible for all fire processes and procedures. This person can also check that all fire alarms are working accordingly and record each time they are under maintenance.
False fire alarms cost more than just money. Every time one occurs, it can create a great risk to employees, the fire department and your business as a whole. Knowing the common causes of false fire alarms and ensuring you take the right precautions will ensure you keep false alarms at bay.
get in touch
It is also crucial that you invest in the correct fire safety protection. Coopers Fire is dedicated to advancing fire curtain and smoke curtain technology and improving ways to safeguard life and property.
Feel free to give us a call at 02392454405 or email us.