Coopers Fire Take ON The Big Hike South Coast for Cancer Research UK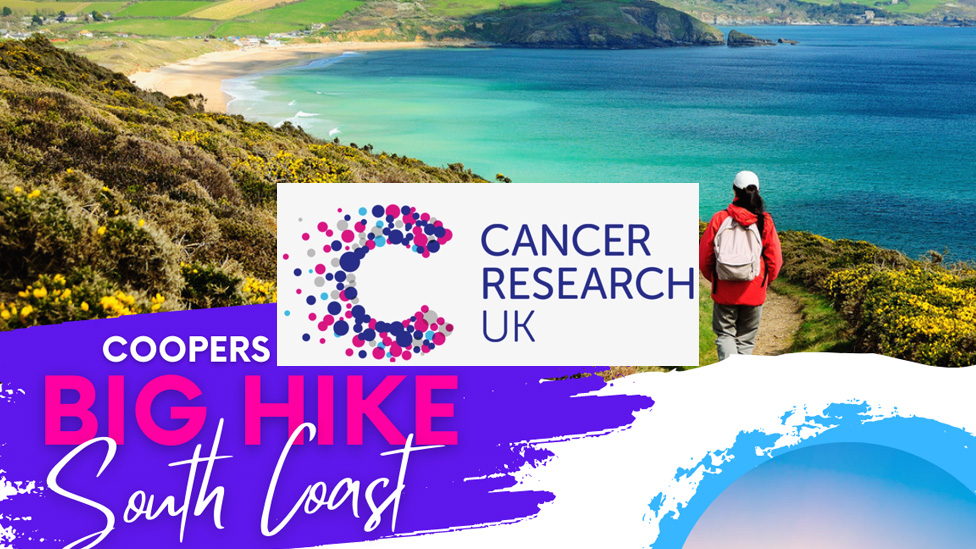 Coopers Fire  is taking part in the Cancer Research UK Big Hike – South Coast!
We invite you to join us on this incredible journey as we raise funds for Cancer Research UK and contribute to the fight against cancer.
On the 1st of July, a team of dedicated individuals from Coopers Fire will embark on a marathon-distance hike along the picturesque South Coast.
Motivated by our commitment to making a difference, we will face the physical and mental challenges of this arduous trek to support the groundbreaking research and initiatives of Cancer Research UK.
At Coopers Fire, we firmly believe in the power of collective efforts to effect positive change in society. We have a strong track record of regularly raising money for charitable causes and actively engaging with our community. Now, we are rallying our forces once again to tackle one of the greatest challenges of our time: cancer.
Cancer affects countless lives, and we are determined to make a lasting impact. By taking part in the Cancer Research UK Big Hike – South Coast, we aim to raise vital funds that will drive research, support patients, and ultimately bring us closer to a future where cancer is no longer a threat. But we can't do it alone – we need your support!
Join us in this worthy cause and be part of the solution. Together, we can make a real difference in the lives of those affected by cancer.
Here's how you can help:
Donate: Contribute towards our ambitious target. Every donation, no matter how small, will have a meaningful impact on Cancer Research UK's work.
Spread the Word: Share our fundraiser with your friends, family, and colleagues. By amplifying our message, you can help us reach more people and inspire them to contribute.
Get Involved: Consider joining us on this journey by participating in the Cancer Research UK Big Hike – South Coast. Lace up your hiking boots, embrace the challenge, and make a personal impact in the fight against cancer.
We invite you to be part of our mission to conquer cancer. Together, let's take strides towards a future where cancer is defeated, lives are saved, and hope prevails. Your support will make a tangible difference, bringing us one step closer to a world free from the burden of this devastating disease.