Concertina Fire Curtain subtly protects escalator in popular shopping centre in Singapore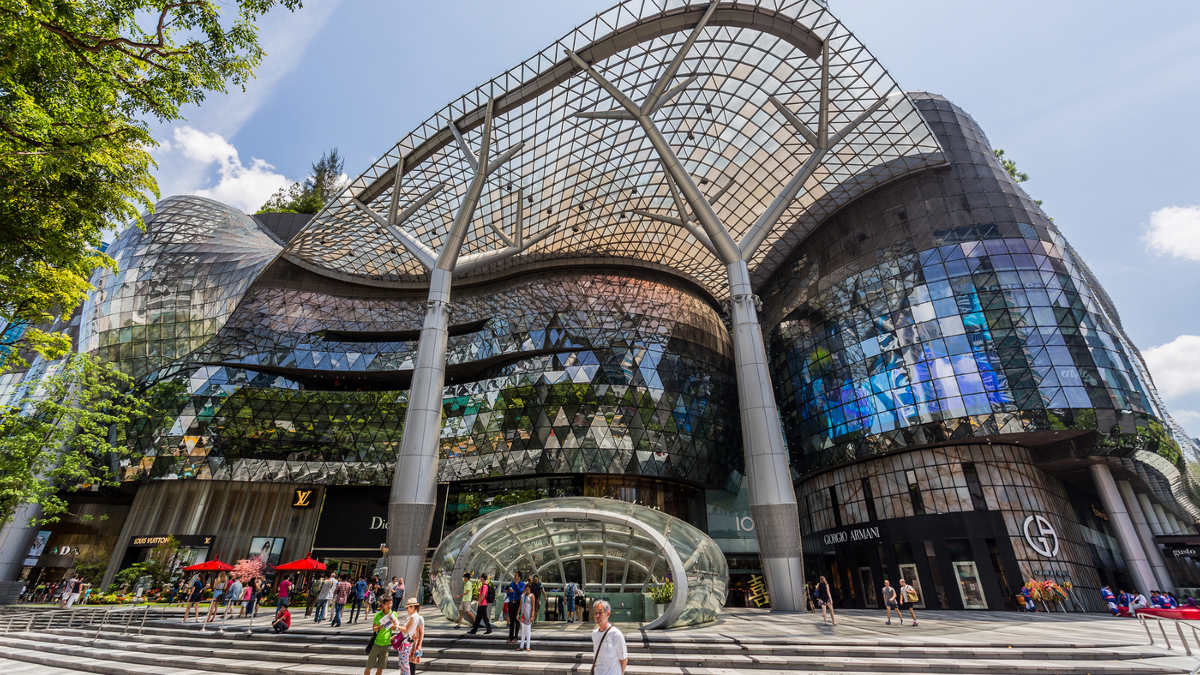 About the Building
ION Orchard (pronounced as I-On), is a shopping mall in Singapore, next to Orchard MRT station. It is the retail component of an integrated retail and residential development by Orchard Turn Developments Pte Ltd, a joint venture between CapitaLand and Sun Hung Kai Properties.
It started operating on 21 July 2009, occupying 335 food and retail outlets. In December 2016, Forbes recognized ION Orchard as one of the top shopping malls in Singapore.
Why were Fire Curtains Used, and What Products were Installed?
As part of the fire safety strategy, a Concertina fire curtain was used to provide vertical fire separation around the escalator area. A requirement of SCDF (Singapore Civil Defense Force) was that the curtain should have a split drop to allow mixed mobility person to be able to escape to a safe space. The split drop is set at 2 minutes.
Innivate are a partner distributors for Coopers Fire and carried out the installation of the FireMaster Open Concertina fire curtain.
A three sided Concertina was installed with a total length of 12.3m with a 2.7m drop providing 180 minutes fire resistance and 30 minutes radiation control (E180 EW30).
A capping plate ceiling interface was installed with the fire curtain. The design of the capping plate and its integration with the ceiling meant that the fire curtain was concealed making it almost invisible until deployed.
Benefits of Using Coopers Fire Smoke and Fire Curtains
The revolutionary FireMaster® Concertina™ provides the same protection as a steel fire shutter but at a fraction of the size and weight, with no need for columns, corner posts, side guides and intrusive ceiling interfaces.
The FireMaster Concertina offers up to four hours fire resistance for heights to 5 metres or two hours for heights to 8 metres.
The FireMaster Concertina can be bespoke to each project and can be produced to fit an array of different shapes and sizes for it to fit any kind of building design. In any width with a maximum drop of 8 meters (5 metre drop if 240 minutes integrity is required).
Coopers Fire is a turnkey business, offering the customer a product and service with full provenance.