Manufacturing & Industrial
From JCB and Worchester Bosch to Dairy Crest and Selco, Coopers fire and smoke curtains help all types of industrial, manufacturing and warehouse plants protect their staff and buildings from fire and smoke.
At Coopers, we're committed to developing innovative fire curtains and smoke curtains that ensure that industrial and manufacturing buildings and their occupants are protected from the harmful effects of fire. From installing a fire or smoke curtain to compartmentalise and stop the spread of fire and smoke in a large warehouse or industrial plant to installing a smoke curtain that provides your staff with the means to egress to safety whilst guarding against smoke migration, Coopers wide range of fire protection equipment provides a modern alternative to traditional fire shutters, doors and non-loadbearing walls.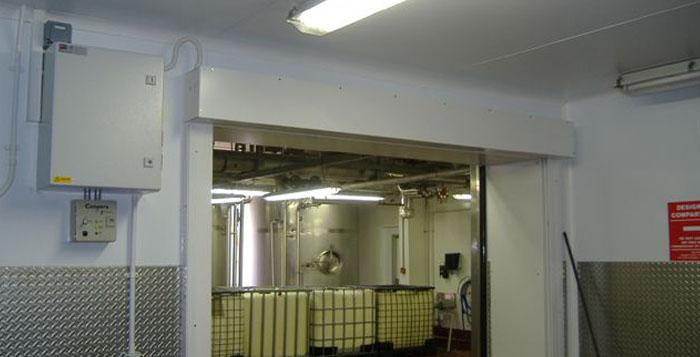 benefits
Facilitating large open space
Ensuring fire regulation compliance
Mitigate fire door maintenance costs
Manufactured by Coopers Fire in the UK under ISO 9001