Commercial Offices
From the Mayor of London's office to the Dubai International Finance Center, Coopers' fire curtains and smoke curtains are helping Public and Private sector offices become modern, open plan working environments.
Whether building from new or refurbishing old, our fire and smoke curtains offer an effective alternative to fire doors, fire shutters, firewalls and glazing.
From modern multi-storey commercial offices such as the Dubai International Finance Center to the refurbishment of traditional government buildings like Madrid's Administraciones de la Seguridad Social, Coopers' fire curtains and smoke curtain barriers are installed to facilitate open plan working environments compliant with today's stringent fire regulations. Whether you are replacing fire doors and non-loadbearing walls to achieve an open plan working environment or seeking an alternative to expensive fire rated glazing or sprinklers or like the GLA who installed Smokestop™ to protect against smoke, our fire curtain and smoke curtains are Third Party Accredited to provide effective protection from the harmful effects of fire.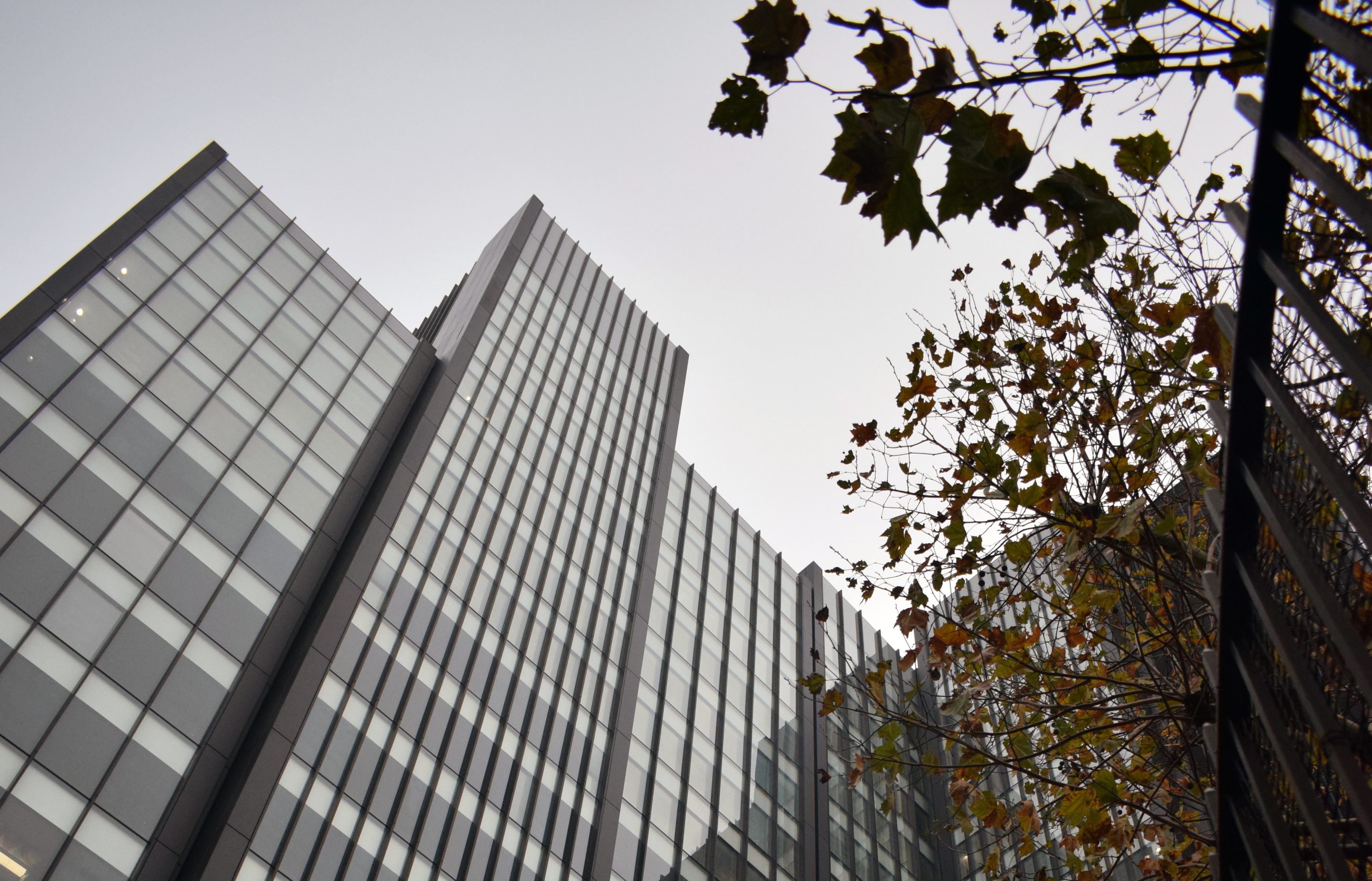 benefits
Facilitating open plan offices
Independent Third Party Accreditation
Manufactured by Coopers Fire in the UK