Coopers Fire Team Takes on a the New Forest Sportive for the British Burn Association.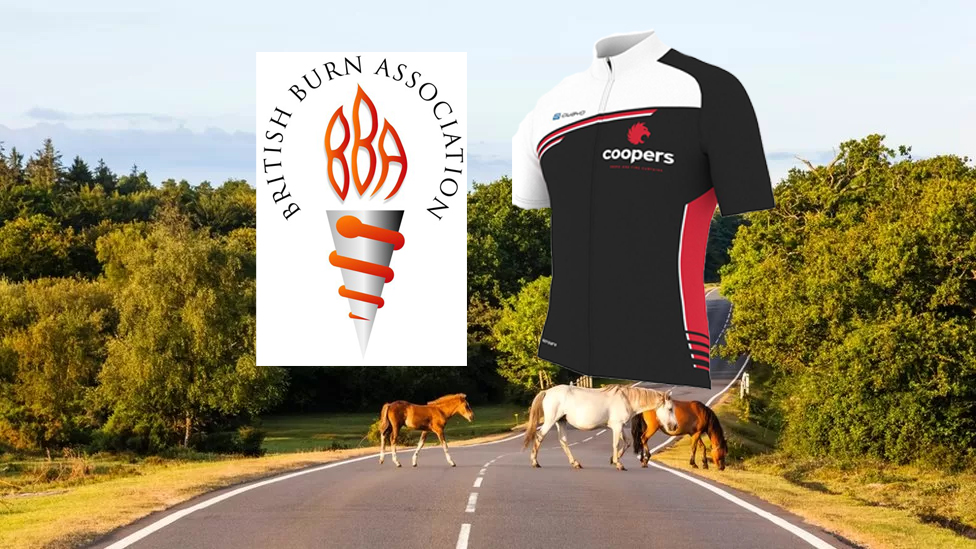 At Coopers Fire, we are not just passionate about fire safety, but also about making a positive impact in our community. We are thrilled to announce that our dedicated team will be embarking on an exhilarating challenge, the 106 km New Forest Sportive, to raise funds for the British Burn Association. Our united goal is to support this remarkable charity in their mission to provide relief and assistance to those who have suffered from burn injuries.
The British Burn Association is a non-profit organization dedicated to helping individuals affected by burn injuries. Their primary objective is to alleviate the physical and emotional suffering caused by burns and support the rehabilitation and reintegration of burn survivors. By raising funds for this deserving charity, we can contribute to their vital work and make a tangible difference in the lives of those impacted by burn injuries.
To make a donation for this fantastic cause please visit our Just Giving Page https://www.justgiving.com/page/coopers-fire-1684326697270
Our courageous team comprises individuals from different departments within Coopers Fire, each bringing their unique skills and determination to the challenge. Let us introduce the members who have stepped forward to make a difference:
David Cerquella – Managing Director: Leading the team by example, David is dedicated to supporting the British Burn Association and fostering a sense of unity within our organization.
Dan Wallace – IT: Dan's technical expertise will be put to the test as he pushes himself to new limits, riding for the benefit of burn survivors and their families.
Piotr Meller – ERP Test Lead: Piotr's meticulous attention to detail and drive for excellence extend beyond his professional role, as he undertakes this challenge to improve the lives of burn victims.
George Wyatt – Engineering: Combining his engineering skills with his compassionate nature, George is determined to make a positive impact through his participation in the sportive.
Waldo Barzycki – Installation: Waldo's unwavering dedication to his work is matched by his commitment to supporting charitable causes, as he joins the Coopers Fire team in their quest to raise funds for the British Burn Association.
We invite our valued customers, partners, and the wider community to join us in supporting the Coopers Fire Team as they tackle the gruelling 106 km bike ride in New Forest. Every contribution, no matter how small, will make a significant impact in helping the British Burn Association provide crucial support to those affected by burn injuries.
By pledging your support and making a donation, you can join us in making a positive difference and supporting the relief and rehabilitation of burn survivors. Together, we can help the British Burn Association continue their essential work and provide much-needed assistance to those in need.
At Coopers Fire, we believe in giving back and supporting causes that make a genuine difference. Our team's participation in this event is a testament to our commitment to both physical and social well-being. We invite you to rally behind our team and support the British Burn Association by contributing to our fundraising efforts. Together, we can make a positive impact and bring hope to individuals affected by burn injuries.
Join us on this journey of solidarity and compassion. Together, let's ignite change and make a lasting difference! https://www.justgiving.com/page/coopers-fire-1684326697270