Coopers Fire raise £396 for Alzheimer's Society with a bake sale and dress down day!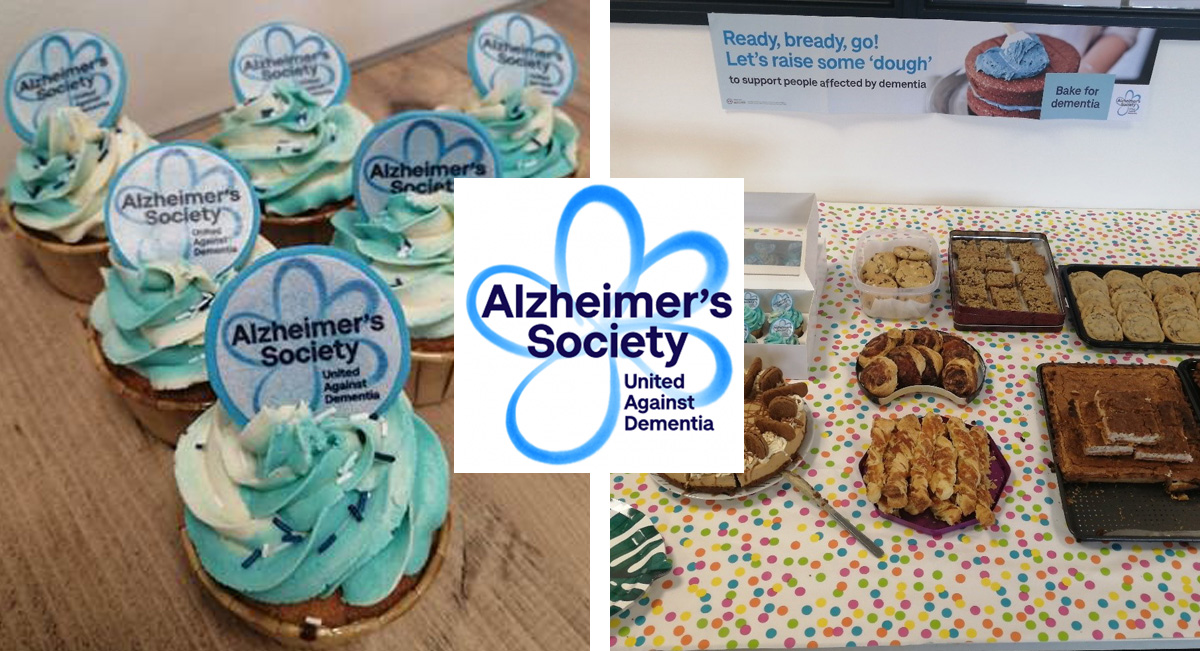 Alzheimer's disease is the most common cause of dementia. Dementia is the name for a set of symptoms that includes memory loss and difficulties with thinking, problem-solving or language. Dementia develops when the brain is damaged by diseases, including Alzheimer's disease. Alzheimer's disease is a physical disease that affects the brain. Dementia is a progressive disease, which means symptoms may be relatively mild at first, but they get worse over time. There are many types of dementia but Alzheimer's disease is the most common. The next most common is vascular dementia.  Around 19 out of 20 people with dementia have one of four main types. Dementia affects everyone differently, however each type has some common early symptoms.  For most people, the first signs of Alzheimer's are problems with their memory, thinking, language or perception.
On Monday 25th April Staff at Ignis House took part in Bake for dementia. Our skilled bakers whipped up a storm in the kitchen and provided us with an array of sweet and savoury treats! We also held a dress down day at Ignis House.
In total we raised a very tasty £396 raised for Alzheimer's Society. Thank you to everyone who took part.