Coopers Fire's Easter appeal collected chocolate Easter eggs and high demand food items for Waterlooville food bank this Easter.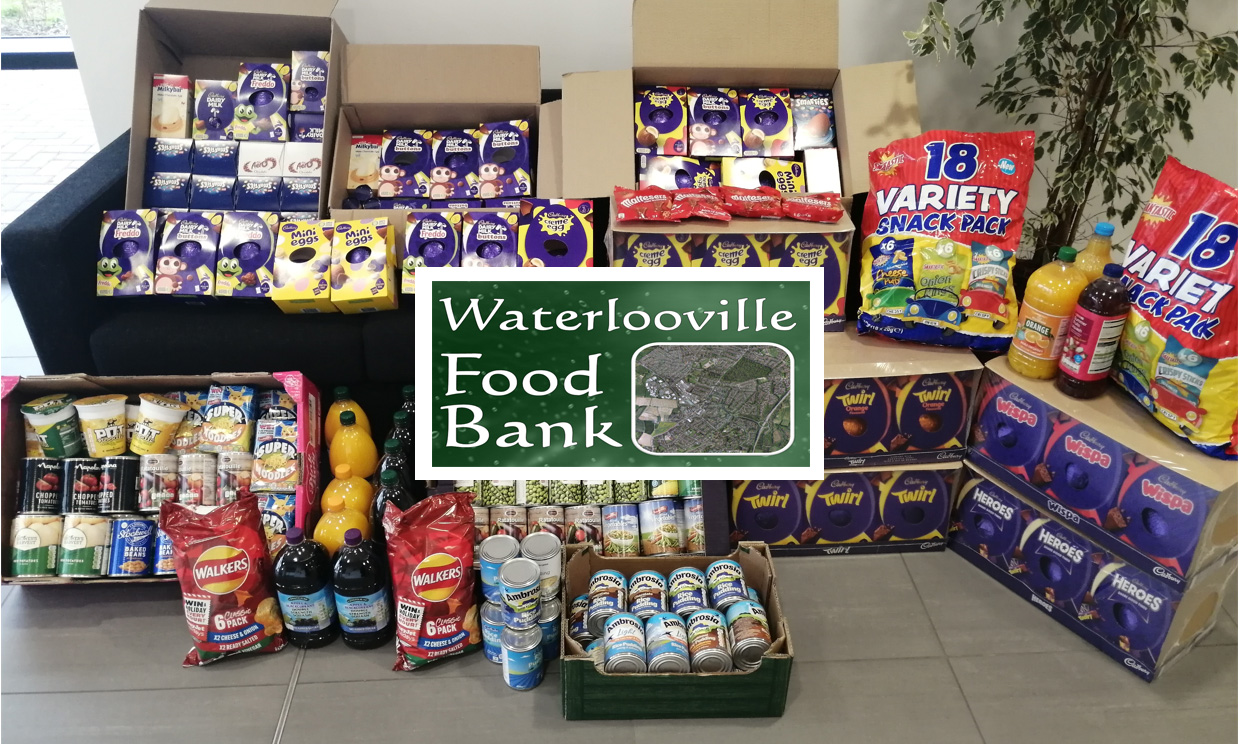 Coopers Fire were delighted to support Waterlooville food bank again by running an Easter appeal at Ignis House. Waterlooville Food Bank work in our local area, alongside recognised organisations such as the Citizens Advice Bureau, Children Services, Schools, Housing Association and more to supply items to those in need in the local area. As well as asking for staff to donate Easter Eggs we asked the food bank for their 5 most in demand items that we could also collect and donate these items.
We donated 98 Easter eggs as well as a good selection of the high demand items. The Foodbank were very grateful when we dropped of the goods to their sorting hub at Wecock Church.
Thank you to everyone that donated and Happy Easter to all!