Coopers Fire shutdown details for the 2021 festive period.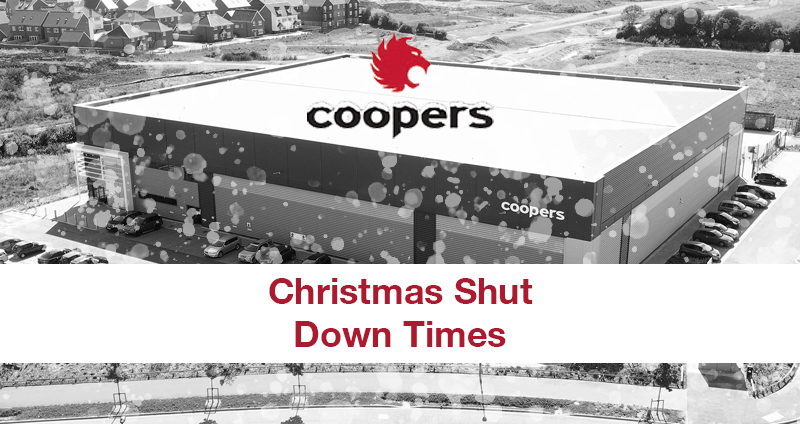 Christmas is just around the corner and will be here before we know it!
Coopers Fire will shut down for the Christmas Period at
2pm on Friday 24th December 2021
We will reopen at
8am on Tuesday 4th January 2022
If you have any queries about orders, please contact sales@coopersfire.com
EMERGENCY SERVICE
The Service department will be running an emergency callout facility over this period for customers with a Service Agreement. If you wish to speak to an engineer or to request a visit please call 0800 633 5224.
IF YOU HAVE A PROBLEM WITH YOUR CURTAIN PLEASE REFER TO OUR TROUBLESHOOTING PAGE FOR GUIDANCE.