Coopers Fire shutdown details for the 2018-2019 festive period.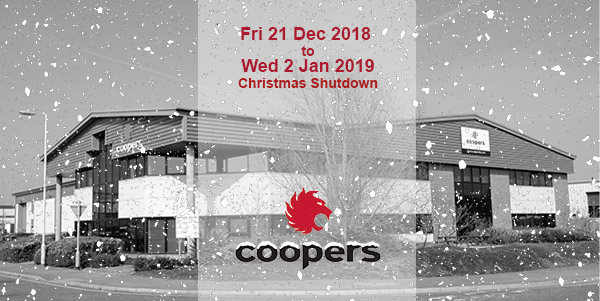 Christmas is just around the corner and will be here before we know it!
Our lead time for manufacturing is currently 4 to 6 weeks from approved drawings, so to get orders processed, manufactured, and delivered before Christmas 2018, we suggest you place any orders needed before the festive period as soon as possible.
Coopers Fire will shut down for the Christmas Period at
4.30pm on Friday 21st December 2018
We will reopen on
Wednesday 2nd January 2019.
If you have any queries about orders, please contact sales@coopersfire.com
EMERGENCY SERVICE
The Service department is also shut down over this period but the Out of Hours telephone number will still be answered for all emergency requirements.
For out of hours emergency response, please call 0800 633 5224 (additional charges may apply).